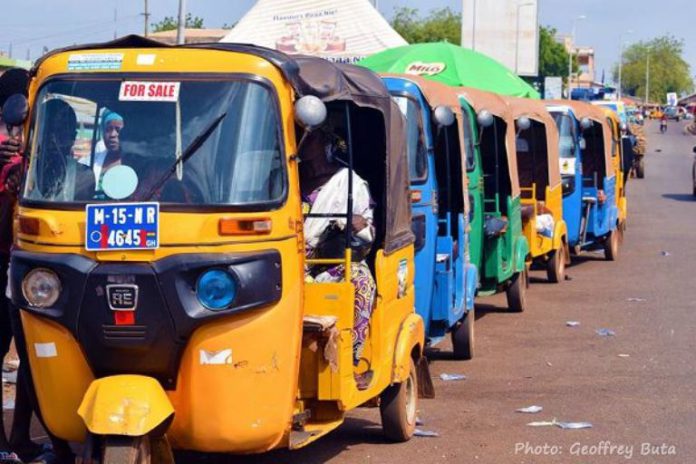 Tensions escalated as commercial tricycle riders, locally known as 'Pragya' riders, staged a protest by blocking the Aboabo highway in defiance of restrictions imposed by the Kumasi Metropolitan Assembly (KMA).
The demonstration comes as a response to the KMA's decision to limit the operation of 'Pragya' tricycles to the Central Business District (CBD) of the city as part of a broader decongestion initiative.
The highway blockage has led to significant traffic disruptions in the area, prompting a response from local authorities and community leaders.
Members of the Zongo Community leadership and law enforcement officers, including the police, have converged on the scene in an attempt to restore order and ease the traffic congestion caused by the protest.
The move to restrict their operations to the CBD is aimed at reducing traffic congestion and streamlining transportation services in the city. However, the riders argue that this decision adversely impacts their livelihoods and access to customers.
At the time of filing this report, the police have left the scene, leaving the authorities of the Zongo Community to do their best to restore calm.
The leaders are preventing the youth from burning tyres in the middle of the road.
ALSO READ