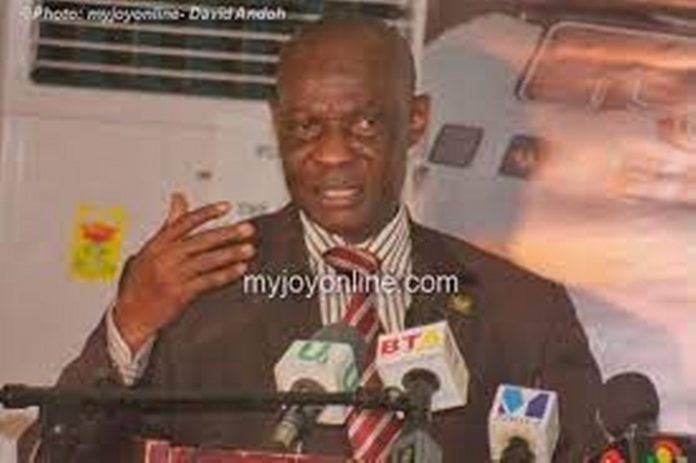 Members of the Pensioner Bondholders' Forum have rejected another attempt by the government to rope them into the Domestic Debt Exchange Programme (DDEP).
Government has announced that it is re-opening the DDEP, particularly for investors who did not sign up in February.
The Finance Ministry, in a statement, noted that the opportunity will also cover holders of the E.S.L.A. Plc and Daakye Trust bonds.
However, members of the Pensioner Bondholders Forum are objecting to the move indicating that pensioner bondholders fall under category B – those holding on to eligible bonds that were exempted from the programme.
A statement signed by the convener of the group, Dr Adu Anane Antwi, on September 18 noted that the inclusion of pensioner bondholders by government is irregular.
"'Category B Holders' who did not tender their bonds, were on the 16th February 2023 exempted from the DDEP. Effectively, natural persons 59 years old or older as of 1st January 2023 who did not tender their bonds, and were subsequently exempted from the DDEP, are not part of persons who could not participate in the DDEP. Such persons, therefore cannot be part of an invitation to give holders who could not participate in the DDEP an opportunity to tender," he explained.
On this note, he advised that government should not create a situation that will result in pensioners not receiving their coupons and principals on due dates.
The statement indicated that the holders of pensioner bonds expect to receive the three coupons and one principal payment that are due and payable on September 18, 2023, without any delays.
It added that they also expect to receive, without delays, payments of subsequent coupons and principals that will fall due.
"We have delivered a letter to the Minister of Finance today – Monday, advising that "Category B Holders" should be removed from the DDEP Reopening invitation.
"The menace of the inclusion of "Category B Holders" in the invitation is that pensioners will not receive their coupons and principals due during the offer period, and until the settlement date.
"This is so, as the Government will have to wait till settlement date to be able to determine holders who did not tender their bonds, before paying them their coupons and principals that became due during the offer period," portions of the statement reads.