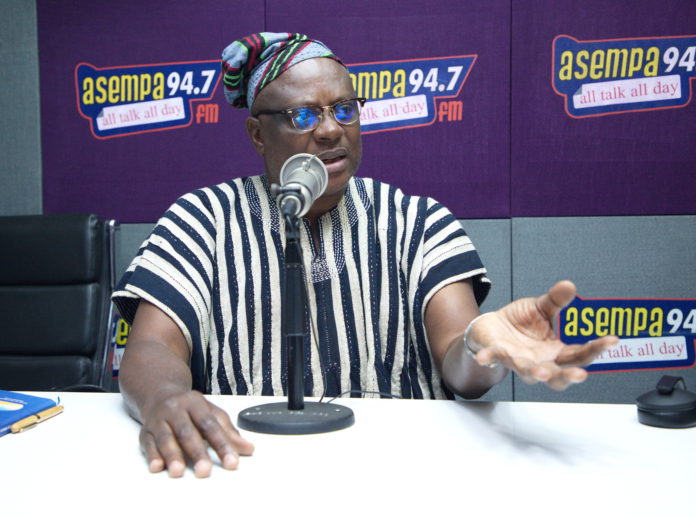 Former Kumasi Mayor and National Democratic Congress (NDC) flagbearer hopeful, Kojo Bonsu, has criticised the high nomination fee for flagbearer aspirants.
The NDC has set a filing fee of GH¢500,000 for its presidential primary, and a fee of GH¢40,000 for its parliamentary primary.
The former Kumasi mayor, who presented his nomination form at the NDC's headquarters on Wednesday, told journalists that he disagrees with the party's decision to settle on that amount of fees for aspirants.
"It is a lot of money. I do not support it. Does it mean that if I do not have that amount of money, but I have the capacity, and I'm competent enough to run for the leadership of the party, I can't contest? And this is a Social Democratic Party?" he lamented.
Kojo Bonsu, in his address to his supporters and delegates, also assured them that despite the stiff competition, he will not withdraw from the race.
In 2018, he declared his intention to run for the party's flagbearership in the 2020 elections, but he later announced his decision to withdraw from the race and support whoever emerged victorious at the end of the primaries.
However, in response to criticism about the possibility of a dropout, the former mayor stated that he will never disappoint his constituents.
ALSO READ:
Kojo Bonsu unveils Sankofa project
Kojo Bonsu promises one constituency, 2 millionaires
"You got it all wrong. The last time, (2018) I did not go further to pick and file a nomination but today, I have paid GH¢500,000. Do you think I will drop and let it go? I am not that rich. So, I will contest, and my chances are very bright," he said.
Mr Bonsu declared his intention to lead the NDC is to rebrand the party, build a constituency and regional offices nationwide, open bank accounts for the offices, and provide job opportunities to two constituency members in each region if elected.