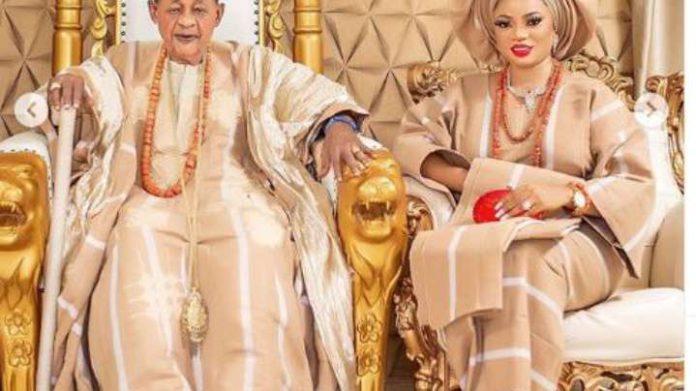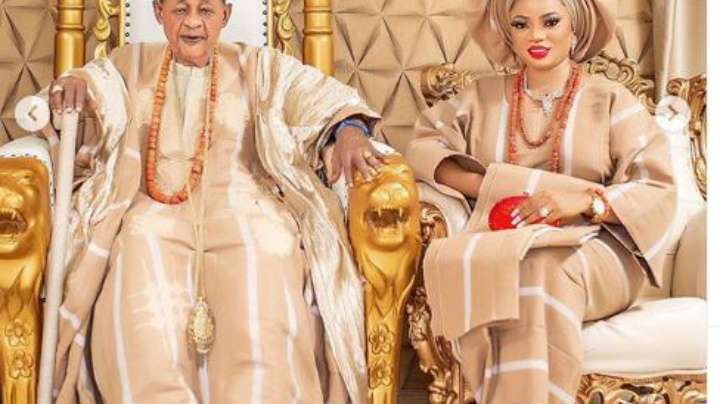 Wife to 81-year-old Alaafin of Oyo, Queen Anuoluwapo R Adeyemi has cried out on social media about her husband not being an old man.
The young queen while addressing critics, said her choice of husband was nobody's business, as it is her life choice. In the long post, she wrote:
What is it that we haven't heard/seen on social media especially on IG (she's married to an old man all in the name of being a queen, whereas most of those people criticizing you are in your dm begging you for one or two things. Please my husband isn't an old man.
My life my choice. She looks so much like bobrisky, is bobrisky not a human being? Please say something meaningful. I am a social media person, there's no dispute about that, wish to learn and make more money on this platform not only for posting pictures and all that, which I'm currently working on by God's grace.. because in few years time I only post or show you what I want you to see.
I'm an ambivert. Maybe I should grant interviews and I should start vlogging (video weblog)and share some few things weekly. I know some people will still say who send her to say all this rubbish. I don't care, free to say anything your opinions are only valid to you. Goodluck.