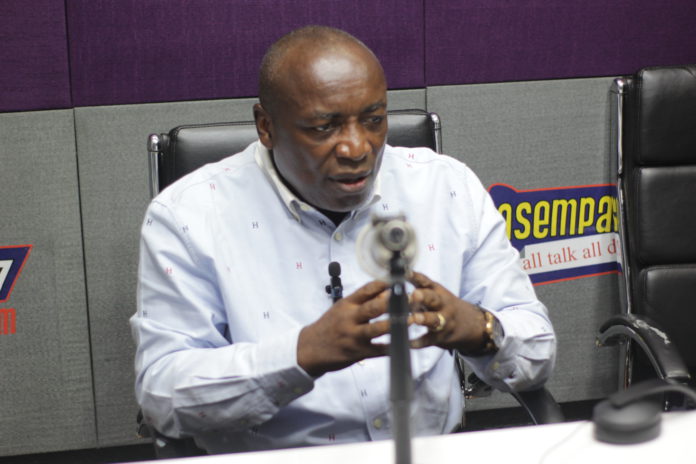 New Patriotic Party (NPP) flagbearer hopeful, Kwabena Agyei Agyepong, has said his heart has for some time now been troubled over Ghana's direction.
According to him, it is a sad reality, hence it is important for Ghanaians to first acknowledge that the current state is not where "our forefathers wanted us to be."
Mr Agyepong made these comments while launching his campaign ahead of the NPP presidential primary at Silicon House, Accra on Tuesday.
"I recite these facts not for the purposes of casting innuendos or aspersions. I recite them to admit our sad reality. The time has come for us to change this definitively. This is where I come in.
"The country must heal from the chronic polarisation that has become an ugly feature of our
politics. Even within political parties, polarisation is now at an all-time high, stridently divisive," he said.
Touting himself as the new face and new dawn Ghana needs, the former NPP General Secretary noted the task ahead of Ghana in trying to reach sustained development is massive.
In view of this, he has urged all Ghanaians, particularly NPP supporters to come on board and endorse his candidature as the flagbearer.
"We must all gird our loins and prepare to join me on this inspired journey. We, the citizens of Ghana, in a true democracy, are the royals of our beloved country. We must rise and save this country from further decline. Ghana must rise to the heights it should easily
be capable of," he appealed.
Mr Agyepong is one of 10 aspirants including Vice President Dr Mahamudu Bawumia, Trade Minister, Alan Kyerematen, former Agric Minister, Dr Owusu Afriyie Akoto, Assin Central MP, Kennedy Agyapong who are seeking to lead the NPP in 2024.
ALSO READ: