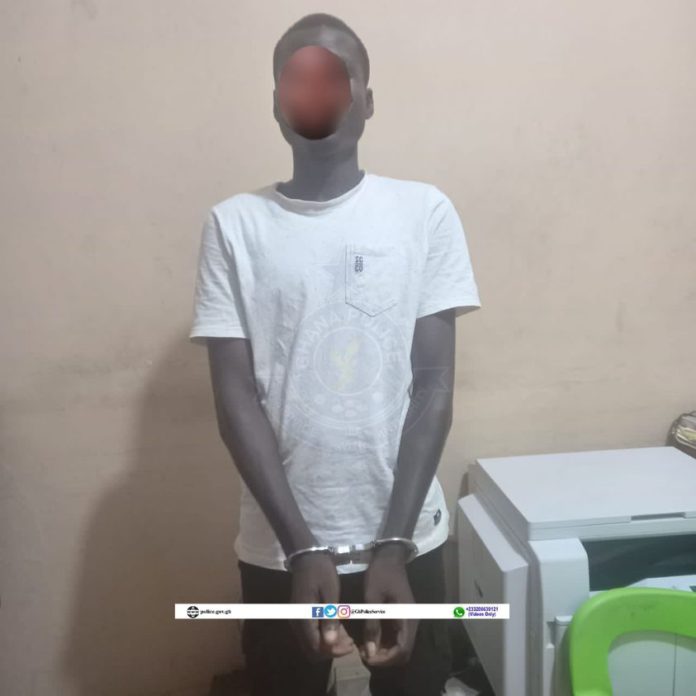 Police have arrested Selorm Buta alias Dangotey, the second suspect in connection with the possession of firearms without lawful authority during a football match at Kpando in the Volta Region.
Suspect Buta, who was on the run following the incident on Sunday, June 4, 2023, was arrested on Monday.
In a statement, the Police said the suspect is in custody and will be put before court to face justice.
Police had earlier arrested Dangotey's accomplice, Kofi Godsway, after a search conducted on a Nissan pickup vehicle which the suspects used.
The search resulted in the discovery of several illegal items including one pump-action gun, one locally manufactured pistol, one foreign desert eagle pistol, and 13mm cartridges.
ALSO READ: