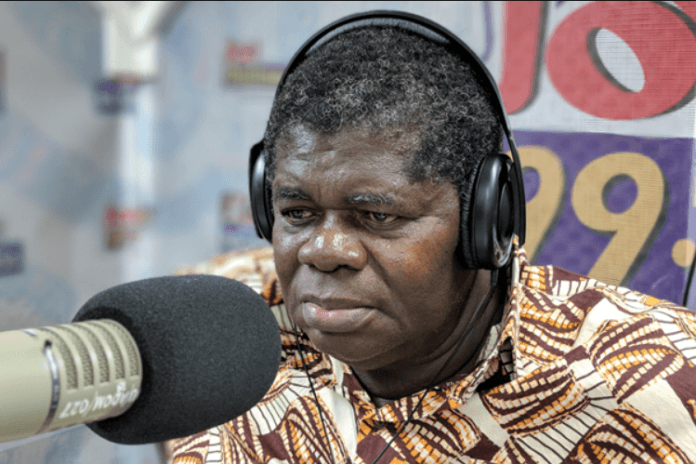 Veteran actor, Psalm Adjetefio, has gone back on his words regarding some Ghanaians' donations since his plea for rent went viral in September 2021.
The latest involves socialite Ayisha Modi.
The actor, known in the 2000s TV hit 'Taxi Driver' as T.T., has already admitted being financially distressed again.
Many people are shocked by the development, considering that many donations poured in for him after his cry.
This included ¢50,000 from Vice President, Dr Mahamudu Bawumia and a monthly ¢1,500 stipend from Greater Accra Regional Minister, Henry Quartey.
In his recent spree, T. T., as he is popularly known, insists that his fortunes have not changed that much as he was heard in a leaked audio begging for leftover food last week.
"Right now, the situation has created a lot of problems for me; you know a lot of people used to help me a lot…I even understand that some people have contributed some money in the U.S to be sent to me, the moment they heard it, everybody went for their money," he said.
One of the people who are said to have donated included socialite Ayisha Modi who pledged ¢5,000 to the veteran actor.
But the 'Taxi Driver' in earlier interviews said just ¢500 hit his account from Ms Modi.
This triggered backlash from Ayisha Modi, who expressed disappointment in the actor.
However, T.T. has retracted his statement. Speaking on Neat FM, he explained that he was not abreast of the exact amount he had received from the socialite during the earlier interview, hence his comment.
"I want to use this medium to ask Ayisha Modi to accept my apology," he added.
The celebrated actor has already confirmed that he got ¢40,000 from the Chief of Staff's office even before Dr Bawumia's ¢50,000 came in.
This brings to ¢95,000 the donations on record to have been received by Psalm Adjetefio.
READ MORE: