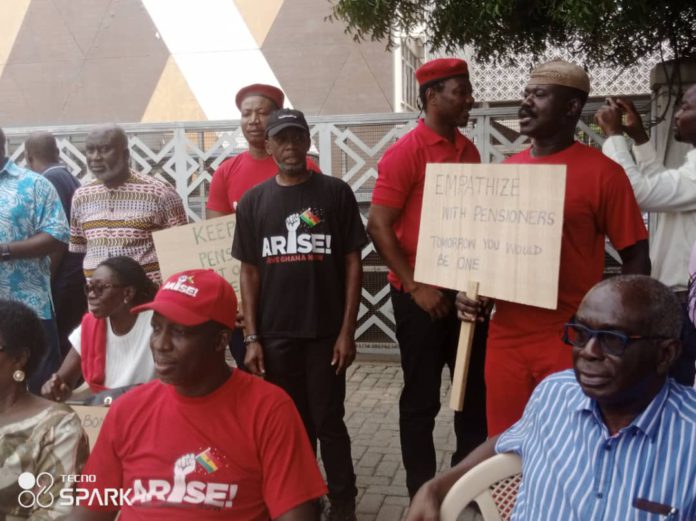 Pressure group, Arise Ghana on Wednesday joined the Pensioner bondholders to picket the Finance Ministry over the Debt Exchange Programme.
Wednesday was the seventh time that members of the Pensioner Bondholders Forum were picketing at the Ministry to demand a total exemption of their investments from the controversial programme.
Convenor of FixTheCountry movement and Arise Ghana member, Oliver Barker Vormawor, who was at the Ministry, indicated they share in the plight of the pensioners, hence their decision to support their act and drum home their demands.
Also present was Alliance for Social Equity and Public Accountability boss, Mensah Thompson, former People's National Convention Chairman, Bernard Mornah, and veteran musician, Rex Omar among other supporters of Arise Ghana.
RELATED:
Debt exchange: Individual bondholders declare 5-day protest
The government has proposed a 15% coupon rate, but the group of about 50 retirees say they will not accept any haircuts on their investments as their livelihoods depend on the proceeds from these investments.