It was a depressing and sorrowful moment for the children of Becky's Foundation as they met the twin sister of the late Christian Atsu.
Christiana Atsupie Twasam had visited the home to encourage and assure them of her unflinching support
But the orphans could not hold back their tears.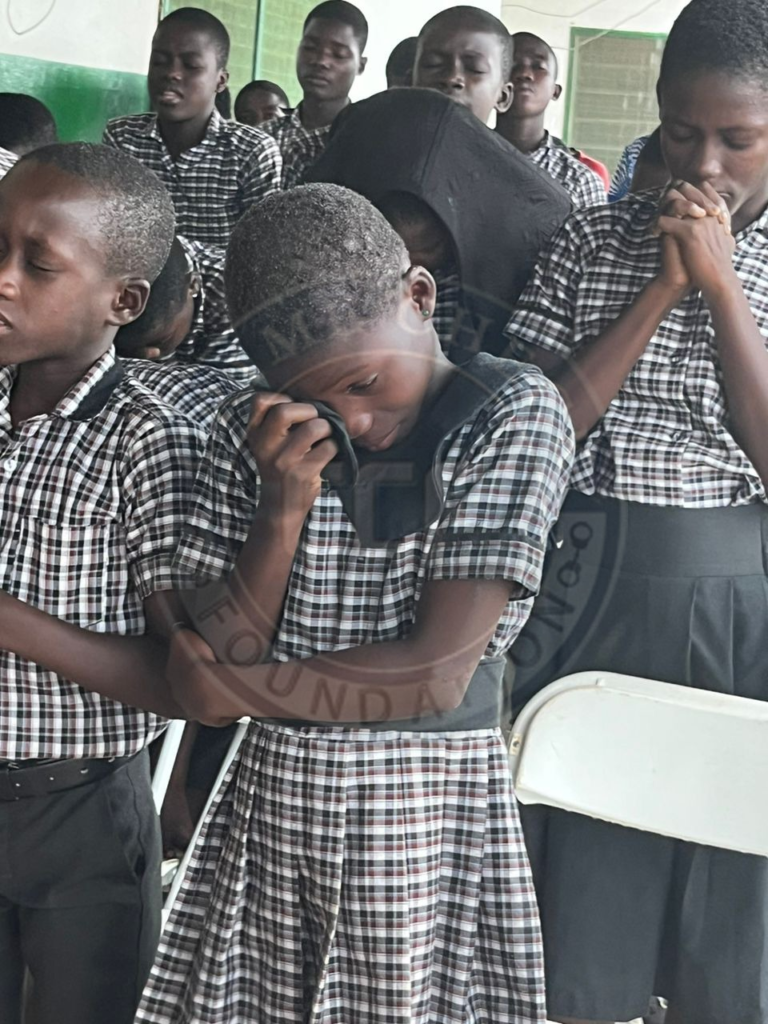 Becky's Foundation is located in the Awutu Senya District in the Central Region.
The foundation has a population of 61 children and their age ranges between 4-21 years.
Atsu, until his death was the main benefactor of the Foundation.
"All hope is not lost so do not be dismayed, Atsu may not be here but Atsupie is here to continue the good work," she said.
Atsupie visibly seen fighting her tears assured the home of her backing.
"I am equally an orphan and so I know and understand how you may be feeling but know that the baton has been passed to me and I will not leave you hanging," she added.
On his part, Nana Sekyere, football agent of the late Christian Atsu motivated the children to dream big
"Atsu was from a small village in Ada but he dreamt big and he worked towards it because of that he played at the highest level. You can also be like him and even more, just dream big," he added.
The player died while trapped under debris after an earthquake hit Turkey and Syria on Monday, February 6, 2023.