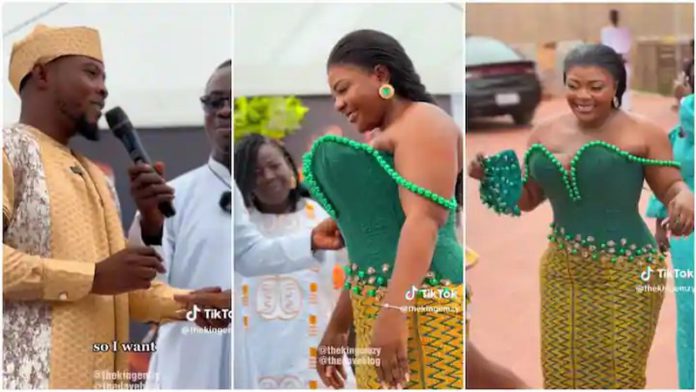 A video of a man making an emotional confession to his bride on their wedding day has gone viral on social media.
In front of their guests, the man revealed that he had no parents and wanted his wife to be everything to him.
The clip, shared by @thekingemzy, showed him placing a ring on her finger after his touching speech, which moved many people.
However, some TikTok users were more interested in the bride's dress, with many criticizing its corset style and questioning the designer's choices.
In another video of the couple, the bride showcased her dance moves in her beautiful gown, which garnered even more attention and reactions from viewers.
Check it out below: