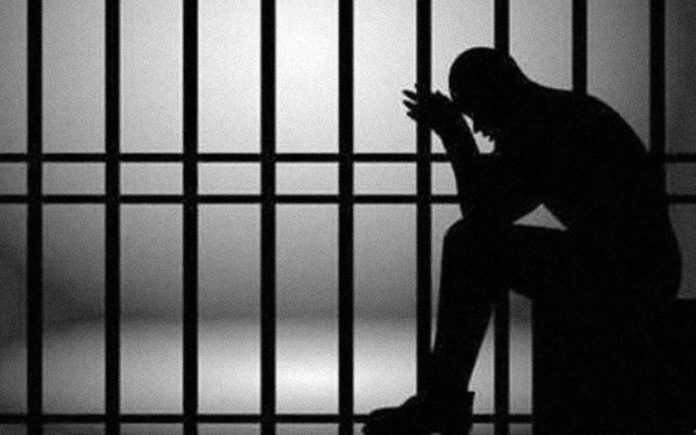 Two persons accused of robbing a nurse of her Toyota Corolla valued at GHS150,000.00 and an iPhone valued at GH¢3,500.00 have been remanded into Police custody by an Accra Circuit Court.
The accused persons also robbed the complainant of her Samsung S10 mobile phone valued at GH¢3,200.00, the quantity of Brazilian hair valued at GHS50,000.00 and other personal effects, prosecutors said.
Michael Mensah, aka "Ayellow," an unemployed man and Jerry Maglo Senam, an Okada rider are jointly held for conspiracy to commit crime and robbery.
Meanwhile, their accomplices, Abdul Salam Dauda, a scrap dealer, Abdul Aziz Salisu, a trader, George Kwame Azuma, a car dealer, Sadat Mohammed, a scrap dealer, and Eric Bawa aka "Jupitar," an okada rider, were also charged with dishonestly receiving.
One of the accomplices, namely, "Sixty-Four," is at large.
All the accused persons have pleaded not guilty to charges levelled against them.
Samuel Ofori, counsel for four of the accused persons, prayed for bail for his clients, saying they were not a fright risk in the sense that they came to Court on their own without the Police after being granted a Police enquiry bail. "My clients will always avail themselves to stand trial if granted bail," he added.
Moses Ansah, who also represented two of the accused persons, applied for bail on the grounds that his clients had fixed places of abode and had people of substance to stand as sureties.
Assistant Superintendent of Police (ASP) Emmanuel Haliga, prosecuting, did not object to the bail applications but prayed the Court to give them conditions that would compel them to always appear before it for trial.
He said Mensah and Senam did not have a fixed place of abode because they were not able to provide any house number to the Police.
The Prosecution said 'Senam is a Togolese national and so there is no guarantee that if granted bail, he will appear before Court."
It, therefore, prayed that Mensah and Senam be remanded for further investigations.
The Court presided over by Evelyn Asamoah, therefore, remanded Mensah and Senam into Police custody, while admitting the other's bail in the sum of GHS150,000.00 each with three sureties each.
The Court directed that two of the sureties each should be gainfully employed.
The prosecution was also directed by the Court to file and serve all disclosures and witness statements before the next adjourned date.
The matter has been adjourned to May 2, 2023.
The facts as presented by the prosecution are that Madam Efua Bryan, who is a nurse, resides at Gbawe, while the accused persons were residents of Accra.
The Prosecution said on February 25, 2023, at about 0150 hours, the complainant was returning home from town and on reaching the CP Event Centre taxi rank, she noticed that two young men on a motorbike were trailing her but she managed to escape their track.
The Prosecution said immediately after she got home and attempted to open the gate, Mensah and Senam pounced on her and threatened to harm her if she did not surrender the vehicle and its content to them. "For fear of her life, she ran into the compound screaming for help."
The Prosecution said Mensah and Senam bolted with the complainant's vehicle which contained quantity of Brazilian hair valued at GH¢50,000.00, a Samsung S10 mobile phone and iPhone 11 Pro mobile phone valued at GH¢3,200.00 and GH¢3,500.00 respectively, assorted ID cards and personal effects yet to be valued.
The Prosecution said the matter was reported to the Police and the scene was visited for reconstruction and vital information was gathered which provided leads for further investigations.
It said on March 31, 2023, Police intelligence led to the arrest of one Manya Kofi Richard for his involvement in the receipt of the complainant's Samsung 10 mobile phone
The Prosecution said upon interrogation, Manya told the Police that he acquired the same from Bawa whom he knew at Agbogbloshie Yam Market.
It said Bawa and Moammed were subsequently arrested for their involvement in the case and later admitted having received the complainant's mobile phone from Mensah and Senam.
The Prosecution said Mensah and Senam were also arrested and upon interrogation, they both admitted having robbed the complainant of her vehicle and its contents on February 25, 2023.
It said Mensah and Senam told the Police that they later sold the vehicle to Salisu for GHS18,000.00 with the assistance of Dauda.
Dauda and Salisu were arrested and Salisu admitted having sold it to Azuma for GHS60,000.00 after changing its original colour from white to wine and got "Sixty-Four" to change the chassis number of the said robbed vehicle, according to the Prosecution.
It said efforts were underway to retrieve the iPhone 11 Pro and other personal effects of the complainant and to arrest "Sixty-Four".