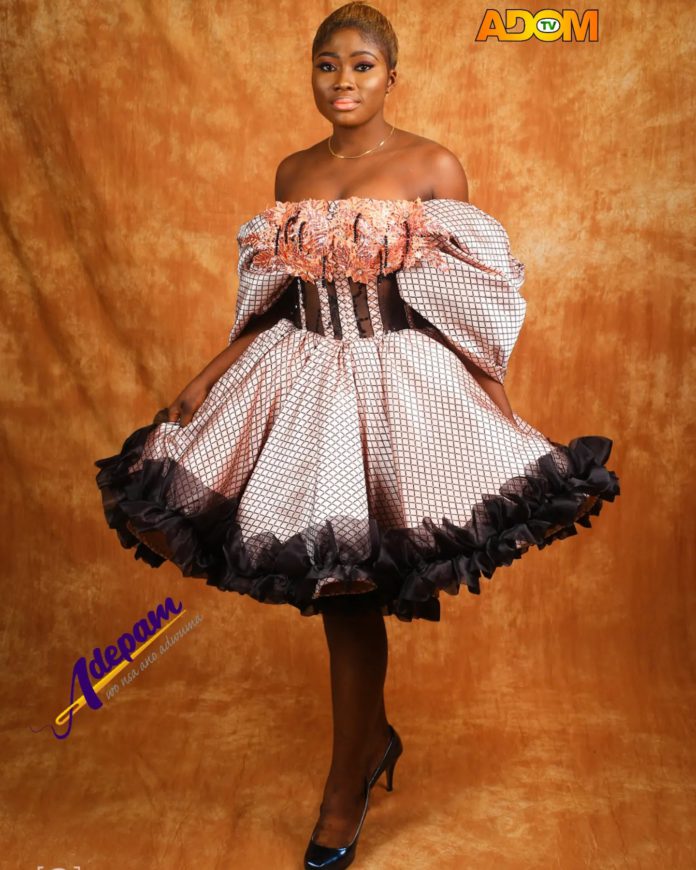 Contestant Emmanuel Ofori has been crowned the best designer for week 2 of Adom TV's ever-entertaining fashion show, Adepam Season 2.
The contestants were tasked to present a signature ready-to-wear look, in contrast to last week's corporate outfits.
In the 8-hour task period, Emma successfully produced a bell mini gown with puff sleeves made from a combination of ankara fabric and lace.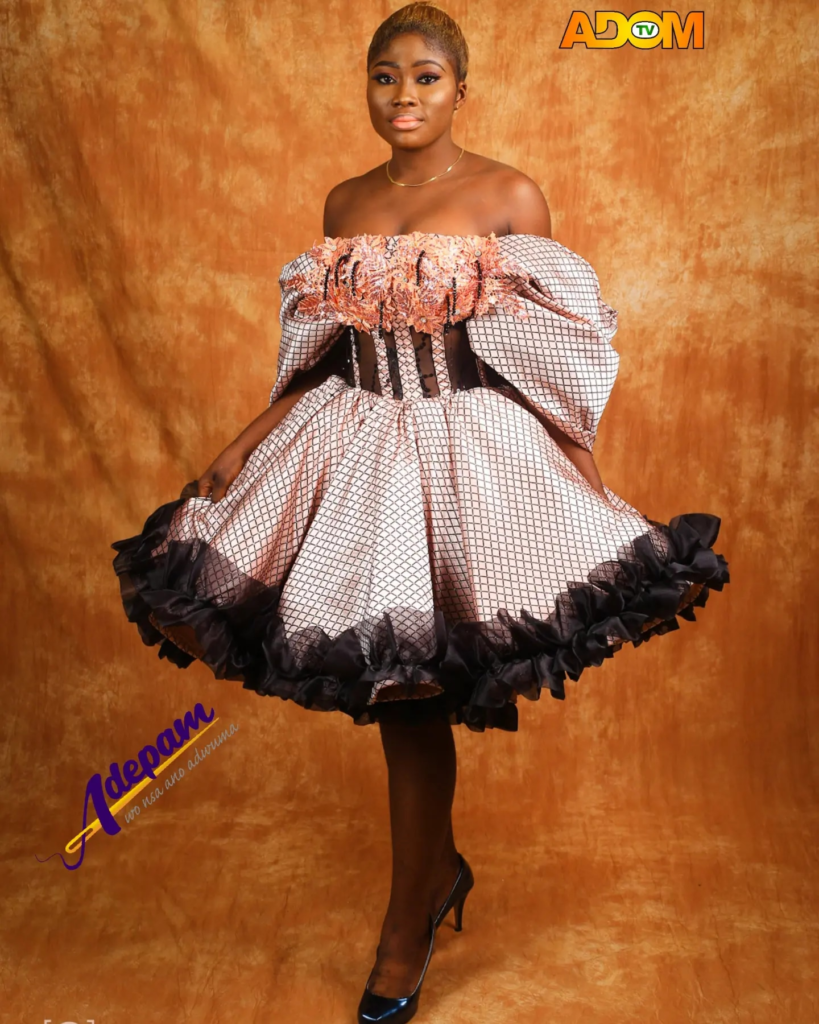 Contestant Grace also wowed the judges with black trousers and white bell sleeves fastened with a detachable corset belt.
The judges complimented her for her creativity but admonished her to take proper measurements of the model to ensure her designs fit her size.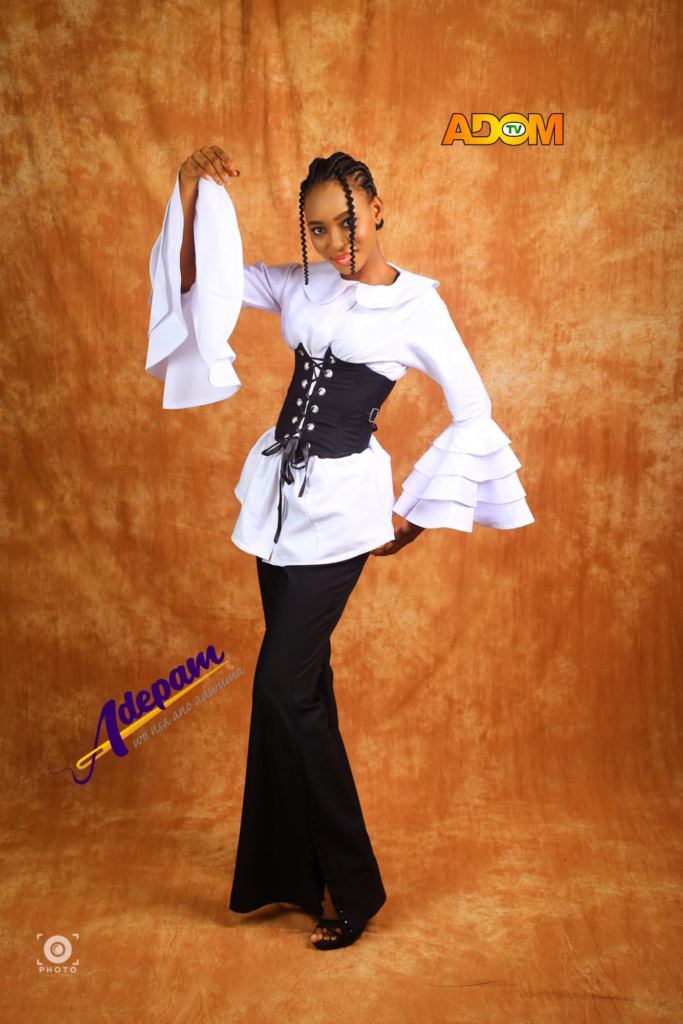 The audience went wild for contestant Dzifa when her model appeared on the runway wearing a two-piece 'crazy' romper and a one-hand maxi dress.
The romper is a perfect fit for a morning outdoor event while the coverup is for night purposes.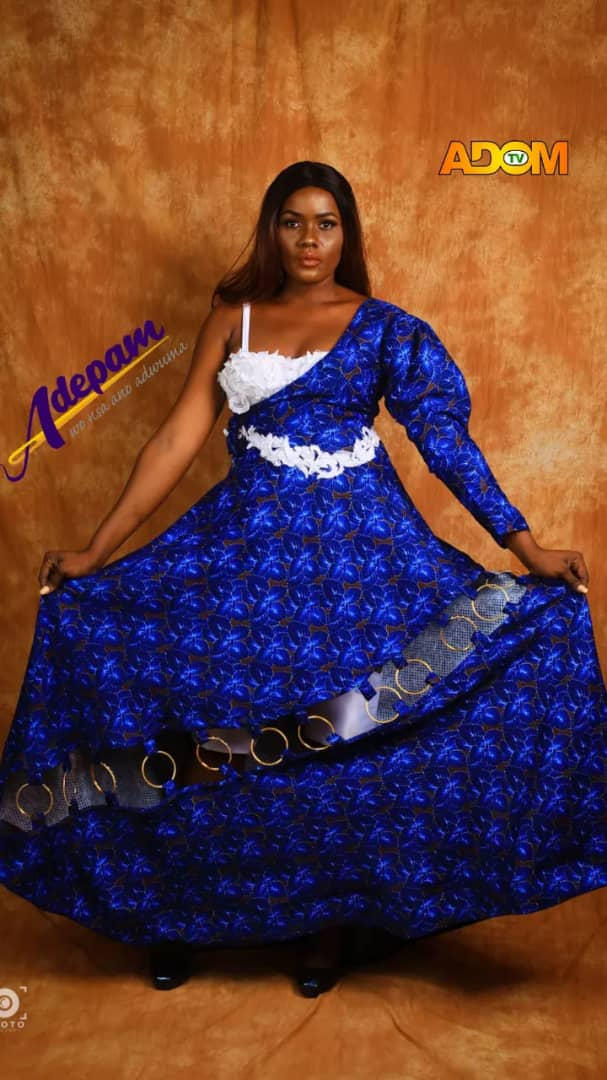 Contestant Portia dazzled the judges with a denim-like romper and slit puff sleeves.
The judges appreciated her design and ankle section techniques.
Onyameous presented a two-toned jumpsuit that the judges and audience could not have enough of.
One side of the jumpsuit was made with brown fabric and the other with white as the entire front part was adorned with beads.
The judges described his style as the best presentation he has made as they called for a round of applause for him.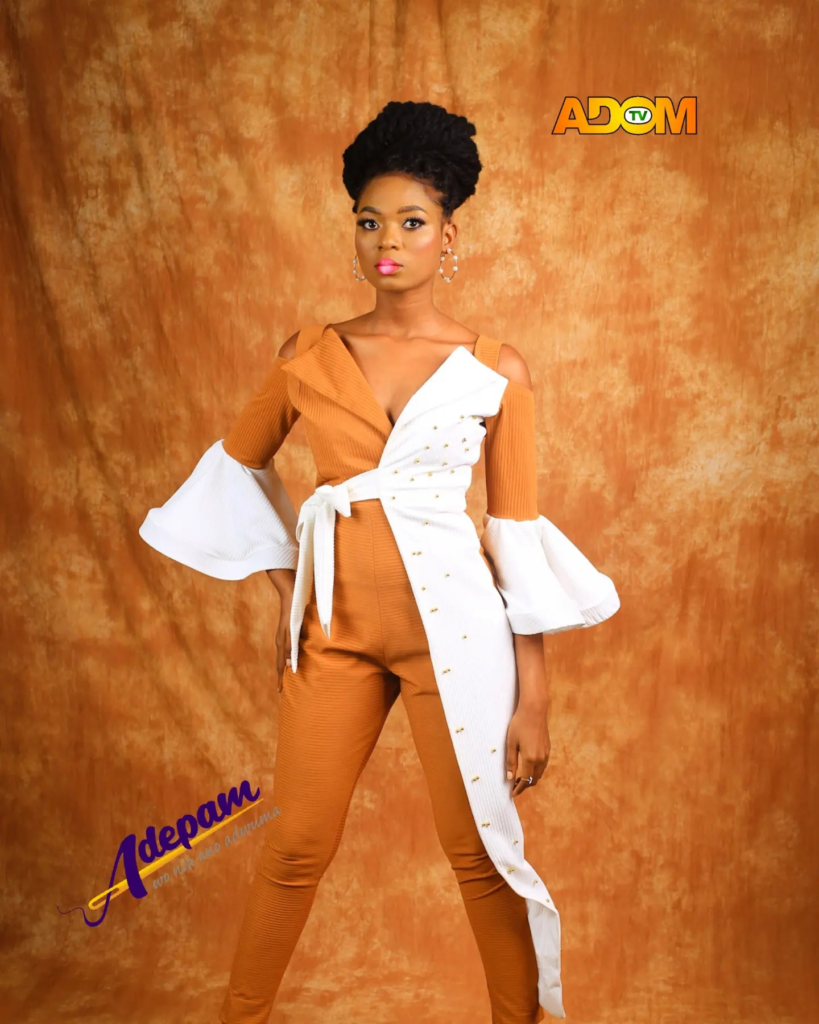 Patrick made the audiences drool over his colourful shirt and shorts which best describes the signature ready-to-wear theme.
He made a perfect blend of nude fabric and African prints.
The judges found no fault with his design and urged him to continue his good work.
Contestant Vidash brought some sparkle to the runway with a mirror two-piece couture suitable for weddings.
The outfit can either be worn as a short dress or a flowy gown with raffles in the slit area.
She included a fascinator for an exaggerative feel.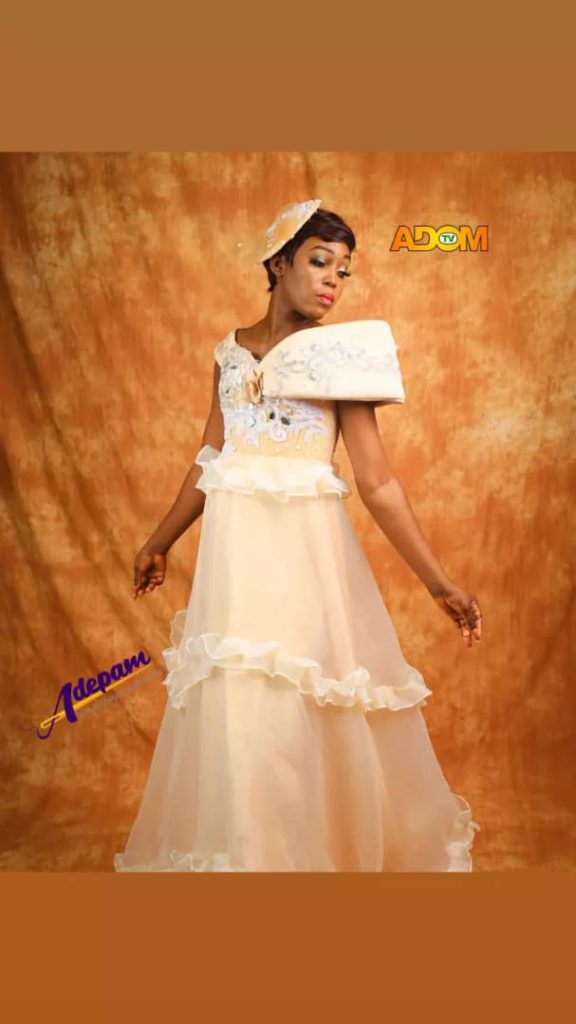 Ahmed gave a whole new different definition to the theme by styling his model with a three piece crop top, bell trousers and a pull over.
His signature looked mimicked the 90s way of dressing.
The judges comments were brief and concise, "this is good".
Philip dazzled the judges and audiences with a blue-black three piece couture which projected the masculinity of his model.
The outfit can be worn as an official wear but the kimono brought a touch of class to the whole look.
The judges complimented his creativity and applauded him for his choice of fashion.
Contestant Richie went beyond his comfort zone to sew a flamingo dress for his female model.
The asymmetrical dress is short in the front with a cascade look in the back side.
It is the judges remark that his flamingo dress is his best design yet.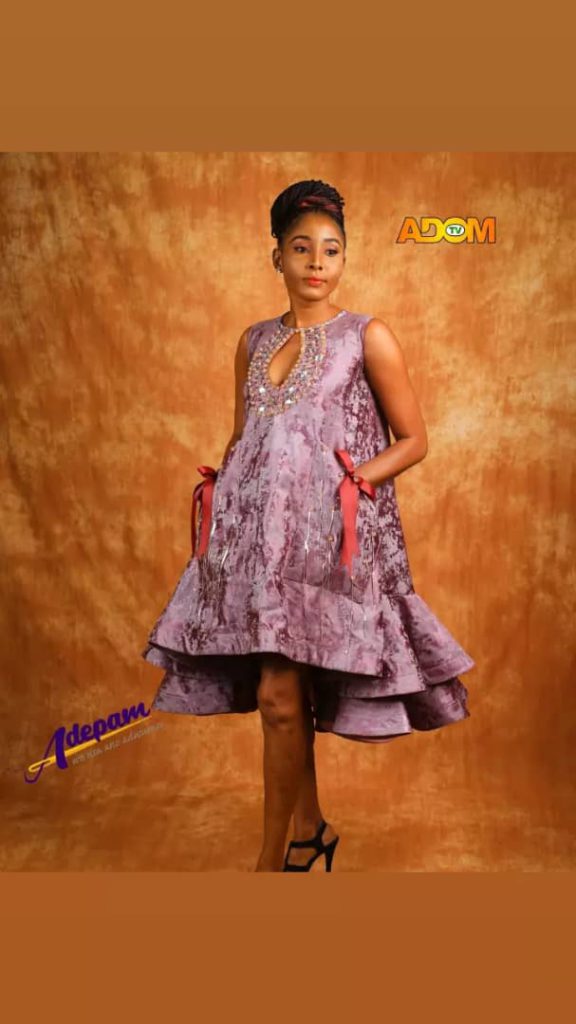 Kbaw attracted stares with his mambos agbada which he accessorized with a tie and collar.
He opted for a nude shiny fabric with which he joined a two-piece men's wear with the agbada to make a singular look.
Contestant Gabby presented a handmade 'shade of bone' corset jumpsuit.
He choose a blue-black fabric blended with white applique and a two-sister wide bell trouser.
The inspiration is for both fun and red-carpet events.