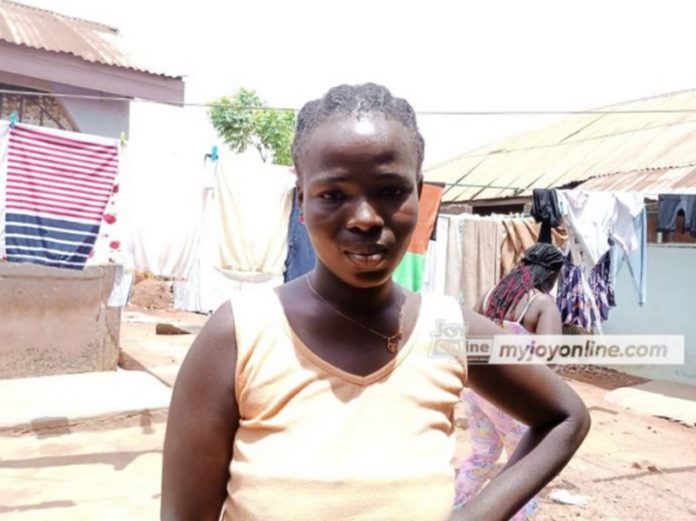 A 24-year-old mother of three who treks within Greater Kumasi to sell Fante Kenkey needs GH₵700 to expand her business to care for her children.
Ama Darkowaa had all three of her children out of wedlock; the first at the age of 14. All three – nine, six, and four years – are in school and the 24-year-old says she finds herself compelled to work even harder to provide for them.
"Their father moved out to Accra about four years ago," she said.
She has been hawking food since she was 13 years old and has come to know the trade well.
She makes just 20 cedis a day which she manages for the upkeep of herself and the children.
"The business isn't for me. I work for someone and she pays me 20 cedis at the end of the day."
Ama boards a vehicle at Adankwame, where she resides, and begins her day by hawking the Kenkey, alighting at Abrepo-Junction and then trekking around to sell till she makes GH₵200 worth of sales for the day.
"I take a vehicle from Adankwame to Abrepo Junction at ₵5.50Pesewas and then walk to anywhere I want to sell."
She attended Adankwame D/A JHS but dropped out in year 2 when she got pregnant and had no one to support her.
"I didn't have someone to lean on," she lamented.
On Monday, April 17, 2023, JoyNews' Mahmud Mohammed-Nurudeen saw Ama at Old Tafo in Kumasi, where she was selling the kenkey to a woman on the main street.
Mahmud told Ama to bring GH₵20 worth of Kenkey to a store where he was resting. Out of curiosity, he sought information about the lady's profit and where she lives.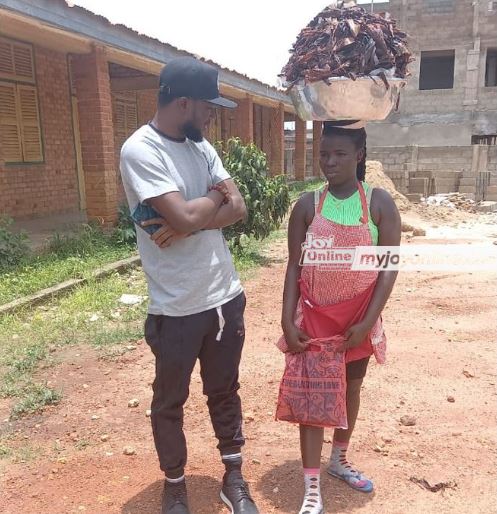 Several follow-up inquiries revealed the situation in her life.
Ama has been residing in Adankwame with her maternal aunt since she was three years old. Her parents live at Asanko, in the Amansie area.
She admits that trekking to sell the Kenkey is a difficult task, but she has no other options to cater for her children.
"What else will you do if you get a different opportunity?" she was asked.
Ama wants to stay in the Kenkey business but wants to set up her own business.
"How much money do you need to get started?," she was asked again, to which she responded, GH₵700.
"Will GH₵700 suffice?" Ama insists this is precisely what she has been searching for.
Ama is just one of the hundreds of young ladies working hard to support themselves and their families in these challenging times.
They would continue to endure terrible conditions and all manner of risks at the hands of reckless people until help arrives.