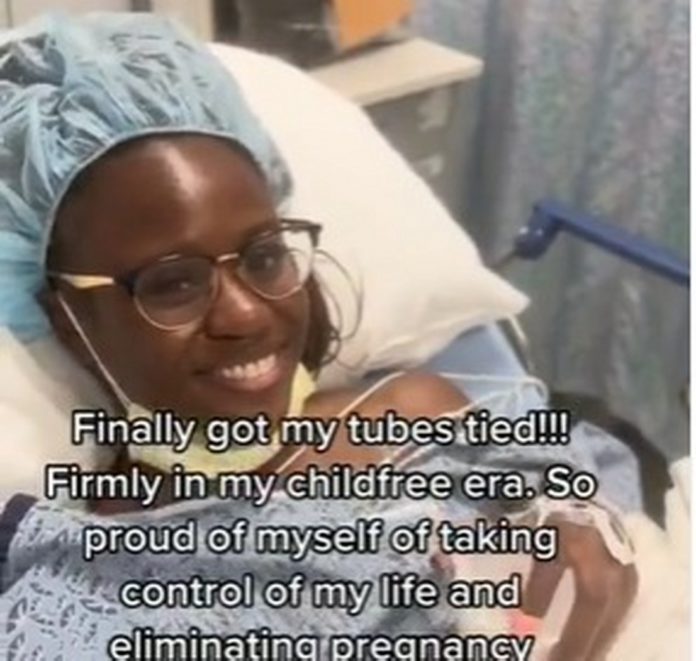 A young woman has sparked reactions on social media after revealing she has undergone tubal ligation surgery.
The surgery was to have her fallopian tube tied to prevent her from having kids.
She took to her Tik Tok page with the username jas_Blocker to share excerpts from the procedure.
Jasmine expressed her delight about the procedure with her caption which read: #childfreebychoice #childfreemillenial #childfreetiktok #tubestied
Her announcement has got people asking a lot of questions including whether the procedure was painful.
Others who also revealed they have done same said it was the best decision of their lives.
Watch the video below: