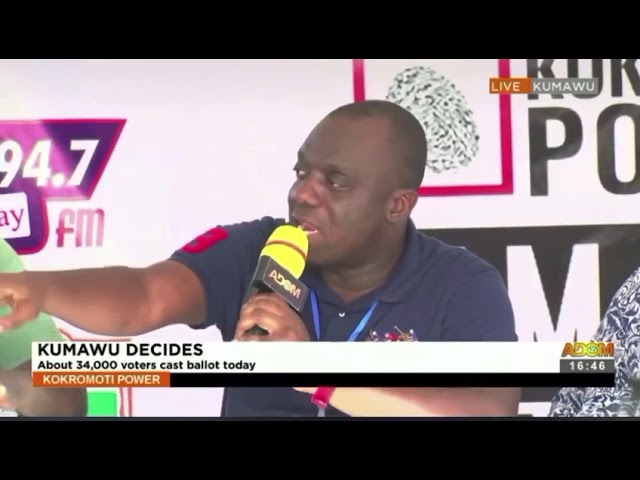 The ongoing road construction at Kumawu has sparked criticism against the New Patriotic Party (NPP) who have labelled those voicing concerns as witches.
The construction follows the announcement of a bye-election in the constituency after the unfortunate passing of Member of Parliament, Philip Basoah.
Many individuals have accused the government of initiating the road project as a ploy to gain votes.
Government officials responded to the accusations by stating that the road construction had been planned and awarded long before the bye-election was announced.
They explained that external factors such as the Russia-Ukraine war and the Covid-19 pandemic had affected their original plans, but this explanation failed to appease the critics.
But in an interview on Asempa FM's Ekosiisen, the NPP's General Secretary, Justin Frimpong Koduah, expressed his dissatisfaction at those criticising the road construction.
He went as far as equating them to witches, particularly targeting members of the National Democratic Congress (NDC).
He stated, "if the government doesn't construct roads, people complain about it. Now that we are getting it done, there are still people condemning it. Such individuals are witches, especially those from the NDC."
Kumawu bye-election: Ablakwa poses with Nana B
Kumawu: EC reveals why signed pink sheet at Oyoko polling station…