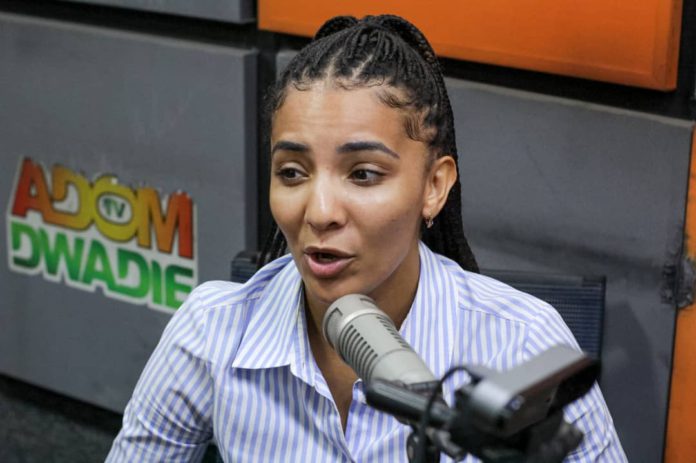 As a female engineer, Linda Assibi Awuni is preparing the grounds to unseat the incumbent Member of Parliament (MP) for Adentan Constituency, Mohammed Adamu Ramadan.
The member of the NDC, Madam Awuni, who expressed her will to represent the party in the Adentan Constituency, says she is more than capable to help the NDC into a gargantuan victory in 2024.
Describing herself as the game changer for Adentan, Madam Awuni told Adom FM's morning show Dwaso Nsem in an interview on Wednesday that her quest was borne out of her resolve to ensure a better leadership for the Adentan Constituency and Ghana under John Mahama in 2025 and beyond.
According to her, her father was a politician and the first assemblyman for Gbentanaa-Manmomo electoral area in Adentan, she was forced to follow in her father's footsteps regardless of her age.
"I was born into a political family; my father was an NDC member and was a very active political figure. In the period of 1992 to 1996, he did so many works and was even elected as an Assemblyman and I was following him through all those days.
"What sparked my political interest was when they held a rally for JJ and I was following him and wearing some NDC t-shirts and that was one of my fondest memories and other memories," she said.
To Madam Awuni, after all the experiences and exposure, she decided to fully commit to politics and will never turn her back.
She believes her contribution will be geared towards helping the opposition party secure election victory in 2024.
"Furthermore, with the support and prayers of the constituency executives, Council of Elders and the rank and file of the party and with hard work, I will lead the party to retain the seat of NDC in Adentan Constituency in the 2024 general election," she said.
Linda Assibi Awuni holds a BSc. in Geological Engineering from the Kwame Nkrumah University of Science and Technology.
She also holds a post-graduate diploma in Project Management from the Galilee Institute of Management in Israel.
Currently, she is the Managing Director of BOHA Engineering Limited, an indigenous company specialising in providing engineering solutions and services to industries across Ghana and beyond.