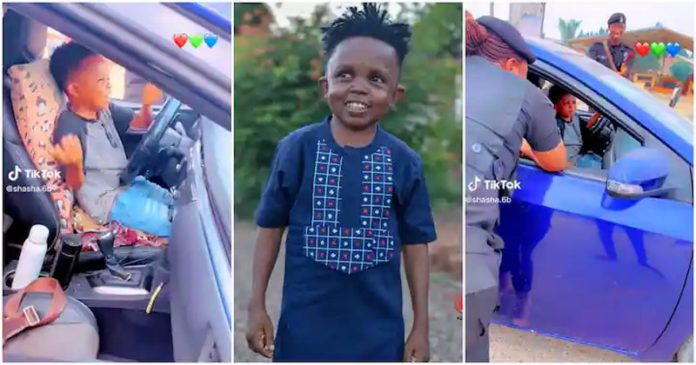 Popular Kumawood actor, Don Little, in a hilarious video, was stopped by some friendly police officers while driving on the streets.
The diminutive actor was caught on camera cracking jokes with the officers, leaving many in stitches.
In the video, which has since gone viral on social media, Don Little could be seen driving his Toyota Corolla with pillows on the seat in order to reach the steering wheel.
The police officers, who seemed amazed by his determination to drive despite his small stature, pulled him over just to have a chat with him.
As the officers approached his vehicle, Don Little greeted them with an infectious smile and engaged them in a lighthearted conversation.
They cracked jokes and shared laughs, leaving onlookers in awe of the good-natured banter. However, some viewers of the video expressed concern about the legality of Don Little driving with the aid of pillows.
They questioned whether it was safe and lawful for him to be on the road in such a condition.
Other social media users who watched the video also expressed their delight at the lightheartedness of the encounter between Don Little and the police officers.