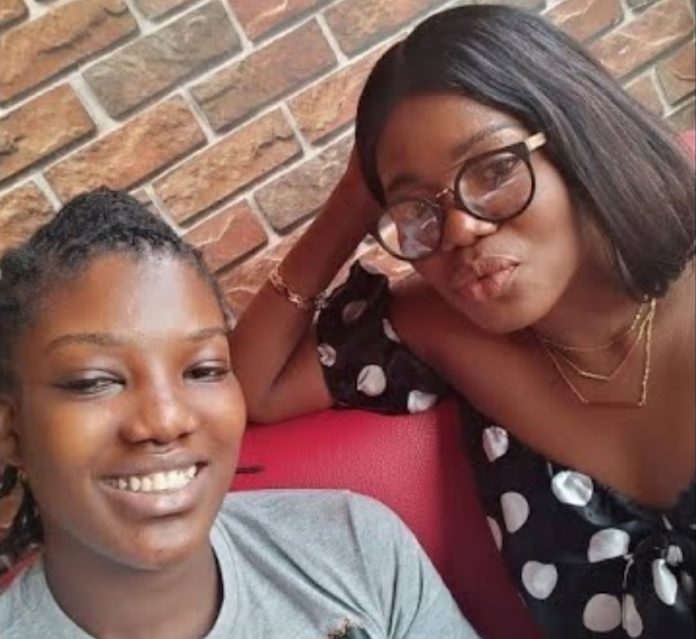 Nurse turned musician, iOna Reine, has rendered an unqualified apology to Mzbel, her former godmother in the music industry.
Mzbel introduced iOna as her new protégé four years ago and they were inseparable – fighting each other's battles and inheriting enemies.
However, they fell out pretty badly over an issue they have been tight-lipped about, as iOna continued to taunt her former associate.
Mzbel on the other hand accepted the situation as it was, and washed her hands of iOna and watched her career crush down.
Years on, iOna has realised her mistake and pleaded for forgiveness in an interview on Peace FM.
"I have learnt a lot of things within these past three years. It's not my wish to have any problem with anybody and I'll use your platform to reach out to her and say that I wish that we do not have any problem.
"I want to see her on the street and say hello to her without feeling someway. She should forgive me if she has anything against me. I ask that she should forgive me. If she is listening, whatever problems we have, she should forgive me."
Though she has not privately reached out to Mzbel in her pursuit for peace, iOna said she does not want to continue living with the tag as an ingrate hanging on her neck.
According to her, she has found peace in Christ and wishes to emulate the ways of her saviour.
"Nowadays, people die anyhow, so if you have issues with someone, it doesn't help. I want us to live in peace and I don't want to continue living with that burden on my conscience," she added.
ALSO
iOna Reine opens up on battle with masturbation and pornography
Scary dreams of Ebony pushed me to consult pastors – iOna Reine
iOna Reine's interesting reason for marrying at age 22