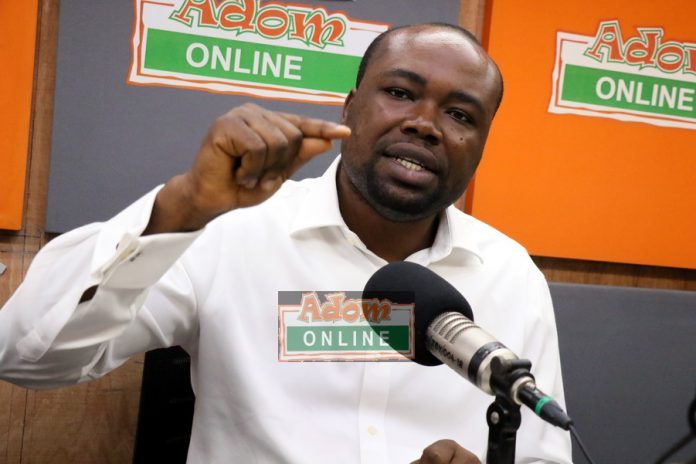 A member of the ruling New Patriotic Party (NPP) is urging his national executives not to fall for the opposition National Democratic Congress' (NDC) mind game over the proposed bilateral talk on political party militia.
Mr Ernest Yaw Kumi is convinced the NDC is just being diabolic because it is not ready to disband its militia groups ahead of the 2020 general election.
READ ALSO: Mistrust impeding party militia meeting – Otokunor reveals
The NDC has accused the NPP of bad faith after it formerly invited the ruling party to a meeting to discuss the disbandment of party vigilante groups also known as party militia.
The ruling party proposed the meeting comes off this week at a
time and venue convenient to the NDC.
"We have also taken notice of your request to expand the scope of the engagement to include multiple stakeholders, and wish to assure you that the NPP avails itself for this consideration at the meeting, which will afford the two parties the opportunity to agree on the various stakeholders to be invited in the subsequent engagements," the letter stated.
READ ALSO: 68 galamseyers arrested in Western Region
But, the NDC even before it replies the letter claims that the NPP is just playing smart and is not committed to disbanding vigilante groups associated with it.
Angered by the posture of the opposition party, Mr Kumi on Adom FM's morning show, Dwaso Nsem Wednesday, urged the NPP to stop pampering the NDC.
He said the opposition party just wants to waste precious time needed to propagate the good work of the Akufo-Addo administration.
READ ALSO: I'm confident the truth will soon come out – Charles Bissue speaks [Audio]
"The NDC is behaving like enemies of the state because they are not committed to the process. They won't disband their vigilante groups," he fumed.
Mr Kumi urged the NPP not to pay attention to the entrenched position taken by the NDC and work assiduously to ensure President Nana Addo Dankwa Akufo-Addo's dream of disbanding party militia is achieved.
Source: Ghana|Adomonline.com|Adwoa Gyasiwaa Agyeman