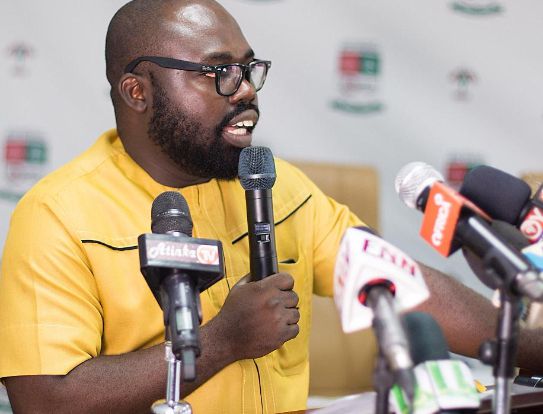 Deputy General Secretary of the National Democratic Congress (NDC) has said a high level of mistrust is impeding the intended bilateral talks between the political parties over disbanding party militia groups.
According to Peter Boamah Otokunor, until a moderator is appointed for the meeting, such talks with the ruling New Patriotic Party (NPP) will remain in a dream.
READ ALSO: COPEC pledges legal support for driver, mate remanded for assaulting police
His comment is in reaction to a letter written by the New Patriotic Party (NPP) inviting the NDC to a meeting as requested by President Akufo-Addo in his State of the Nation Agreement.
The NPP in its letter inviting their counterparts from the NDC said they were ready to meet them at any place of their choice, even if it has to be their party headquarters.
The NDC has accused the ruling party of bad faith, saying the letter had no date or venue for the bilateral talks.
READ ALSO: 'Wee master' grabbed at Pantang
The NPP has, however, debunked the accusation, saying they "did not want to dictate to the NDC".
In a rebuttal on Adom FM's morning show, Dwaso Nsem Wednesday Mr Otokunor said it was obvious the NPP isn't committed to carrying out the President's request.
He has described the NPP's letter as a smokescreen that is only aimed at covering up their lack of commitment to disbanding militia groups belonging to their party.
READ ALSO: Hot audio: Owusu Bempah calls bluff of GJA over calls for his arrest
The NDC Deputy General Secretary stressed that the lack of details in the letter is yet another sign that the NPP does not see the "urgency" in eliminating the menace of party militias, a source of growing insecurity in Ghana.
Mr Otokunor said the meeting on party militia will not yield any results if only the NDC and NPP are allowed to meet.
"We can't have a one-on-one meeting with them until it is professionally handled by a moderator," he opined.
Source: Ghana|Adomonline.com|Adwoa Gyasiwaa Agyeman