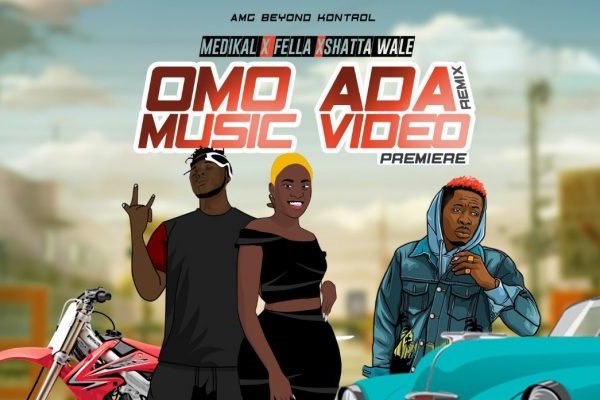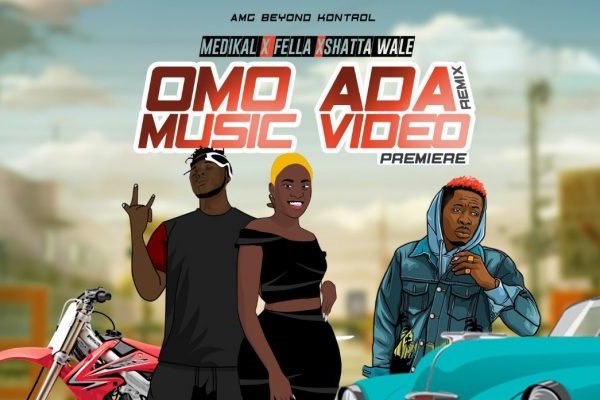 It has been a roller-coaster ride for 'Omo Ada' in the nine weeks it has been on the Adom FM Music Chart.
However, the trending song has managed to top the charts for three weeks. 'Omo Ada' in week nine took over the number one spot and it is still holding on to it this week.
After the video release of the remix featuring Shatta Wale and Fella Makafui, it is not surprising Omo Ada is still so high up in the charts.
Obaapa Christy's 'W'asue Me' has jumped from number five in week 10 to take over the number two spot.
READ ALSO: Don't be shy to talk about your past – Actor Sunsum to celebs
After being dethroned by 'Omo Ada' in week 10 to settle for the number two spot, 'Chochomucho' by Bless has been pushed down again to number three. Ghanaians are still so engaged in the song, it is standing tall in the charts.
At number four is Stonebwoy's 'Kpo Keke'. The song which features, Medikal, DarkoVibes, Kelvyn Boy and Kwesi Arthur, has become one of the favourites of Ghanaians.
The December release after being number one two times in a row has not managed to take the top spot after week eight but is still in the top five, impressive.
Because morale 'jama' songs are one of Ghanaians' favourite, it does not look like 'Jama' by DJ Mic Smith featuring Patoranking is not going off the charts anytime soon. It is number five this week.
ALSO READ: FRA! Band, Kyekyeku & Ghanalogue Highlife to tour Spain after winning 'Vis a Vis'
At number six is 'Wrowroho' by Agbeshie featuring Medikal.
It is interesting to see Ghanaians embrace 'Proud F boys' by rapper Tulenkey featuring Eddie Khae which has a totally different style from the usual rap music we here in the country. The mission of people to broaden their music taste has kept this amazing tune on the charts. This week 'Proud F boys' is number seven.
'I know' by Sarkodie featuring Nigeria's Reekado Banks is number eight. It seems fans love their Sark tunes anywhere, everywhere.
At number nine is 'Bra' by the Made in Ghana ambassador Okyeame Kwame. A song about a man admitting he misses his wife and begging her to come back home may speak the language of some men but the highlife tune in this song is one of a kind. Also, the rapper creatively used his song to educate people about the meaning of the Ashanti stool.
At number 10 is 'Poverty' by J.Derobie.
'Ayekoo' by rapper Medikal featuring King Promise is number 11. This is the second song by Medikal in the charts, looks like Ghanaians are falling fast for his brand.
Kuami Eugene in his music career is serving fans with highlife music that seem to have been lost for a while. His touch to the Highlife seems to be keeping his November 2018 release 'Walaahi' in the charts. This week, the song takes the number 12 spot.
Following 'Walaahi' is 'Mr. Badman' by KiDi. This January 2019 release from KiDi is slowly climbing the charts and takes the number 13 spot this week.
At number 14 is 'Love you die' by Hiplife artiste Andy Dosty featuring Kuami Eugene.
Last week's new song on the charts 'Stay With Me' by Real MC featuring KD Bakes debuted at number 11. This week, it takes the number 15 spot.
Ohemaa Mercy's 'Onim Me' is maintaining the number 16 spot on the charts.
Dope Nation's 'Naami' is number 17.
At number 18 is 'I Miss you die' by Captain Planet featuring Kidi.
'Tokyo' by King Promise featuring 'Wizkid' is also maintaining its number 19 spot.
At number 20 is 'Fall Down' by Dada Hafco. This is the first time the song has appeared on the chart.
Source: Myjoyonline.com