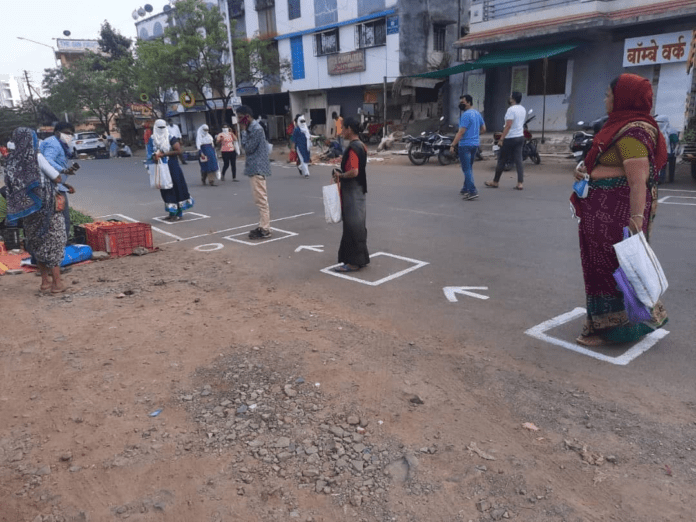 Grocery and milk stores across the country have hit upon an innovative way to ensure social distancing as people queue up to buy and stock up on essential items during the lock-down initiated by Prime Minister Narendra Modi in an attempt to contain the novel coronavirus outbreak in the country.
ALSO READ:
Videos and photographs of shops in Gujarat and Puducherry, among other places, show the empty road outside – under the nationwide "total lockdown" only grocery shops, vegetable stores and pharmacies are allowed to function – marked with numbered squares or circles drawn in white paint.
Each is placed a few feet from the other and individuals can be seen carefully standing inside the marked space and patiently waiting for their turn to buy basic supplies.
"In Puducherry Milk booth social distancing…..," Kiran Bedi, the Lieutenant-Governor of Puducherry, commented on a photo showing five people standing inside equidistant circles drawn on the road outside a small milk booth.