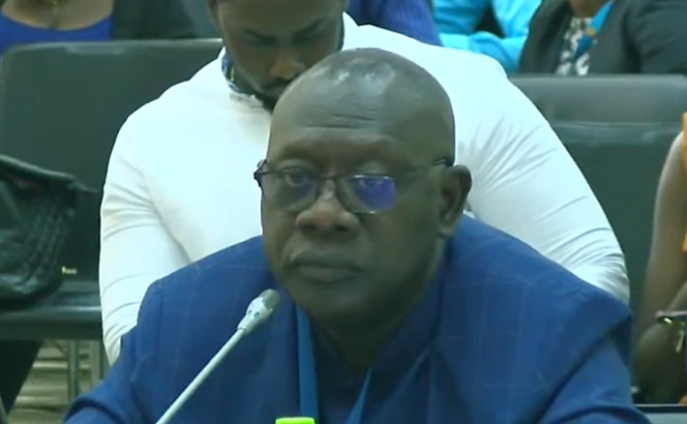 Minister of State-designate at the Ministry of Local Government, Osei Bonsu Amoah (OB), on Tuesday, offered perhaps the most stolid defence yet of President Akufo-Addo's often condemned elephant-sized government.
OB says a dispassionate interrogation of the matter is needed rather than subjecting it to partisan treatment.
The Akwapim South MP believes it serves no good to just bandy numbers around and point to which government may have appointed the slimmest staff to prosecute its mandate against which appointed the most people.
And he laid down his cards with a dig into history, saying "we have never been in the shoes of a president", echoing a personal touch to former President John Mahama's famous retort of "You have never been president before".
Appearing before the Appointments Committee of Parliament to be vetted after his nomination as a Minister of State, OB Amoah was served a variety of questions, with the controversial government size and calls to reduce same coming up a couple of times.
But he argued that the government had already taken steps to collapse or merge a number of ministries, while it has also downsized ministerial appointments from about 126 to 85.
"So it's not like the president is not doing anything about it and it's like, the way we put it, sometimes the statements become a bit sweeping," he said and pointed out that the President has further issued an edict to cut down on everything for appointees, including MMDCEs.
"So it's not that the President is not aware of the austerity or nothing has not been done (sic), some may wish to do it in a different way or different style and it's not that we used to have it so rosy that we could have, let's say six ministers of state and the famous three wise men, but as the constitution says, the president shall appoint persons to help manage the state, and if at any point in time the president feels that this is the number he can use to manage or run the state, sometimes you have to give him the benefit of the doubt especially when we see that efforts have been made to cut down, and who knows, he may still cut down and I don't think it should really be a major issue every time. Sometimes you get the impression that some people wish we even had only five ministries and that all our problems in Ghana will be solved but, we have never been in the shoes of a president, and indeed as I said, a lot has been done and a lot may still be done."
In 2016 when President John Mahama faced criticisms for perceived poor performance, he told off then-presidential running-mate Dr Mahamudu Bawumia that he had no idea what competence was about because he had never been president before.
Ayariga's encore and OB's 'defence'
Bawku Central MP, Mahama Ayariga, asked OB Amoah if he thought the size of government, which he described as 'a major governance issue' riddled with amorphous offices with over 300 political appointees, and which has elicited enormous public outcry as a result of its impact on public expenditure, did not deserve a reduction.
O.B. Amoah: "The government is the biggest employer, and if the government is employing I don't think we should even lament about it. People are being employed, people have jobs to do. We should also distinguish between those who are public servants and those who are political appointees. We should also factor in the issue that some ministries collapsed but persons have been put there – skeletons, not the whole ministry – just to see off some of these things.
"If you go to the presidency and you have somebody in charge of special development initiatives, it's because that programme is still running and if projects have been completed, they have to see to the inspection and handing over, they are running the thing and they are not as many as a whole ministry when it was a ministry."
ALSO READ:
Stop bullying us – Ato Forson tells OB Amoah at his vetting
Titus-Glover blasts KT Hammond over conduct at ministerial vetting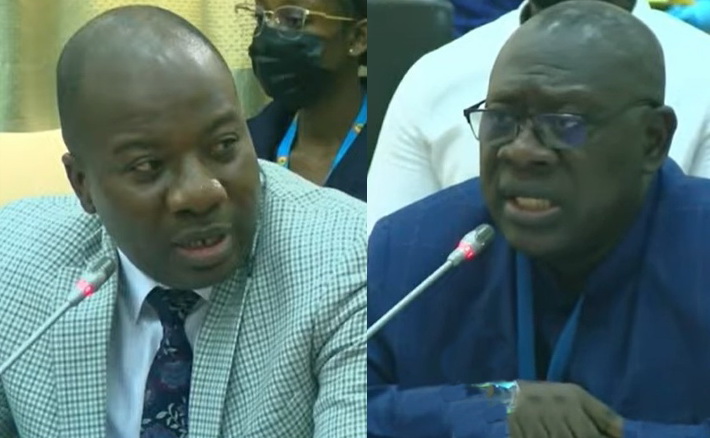 "So some of these things we may have to probably interrogate it a better way because it's easy to just list and then say that because we have this list, government is too large. Government is really large because public servers are in government. And if you heard the Finance Minister, since NPP came into office we've been recruiting, giving financial clearance every time, Local Government Service, we've employed so many people to the assemblies, to other places and all of us, our districts would have come across such situations, so if it's only about the size of employees, they are not all political appointees, some are public servants who, all things being equal, work till they are 60 years, till retirement, even if we the political appointees will fade off.
"So let's have a certain kind of discourse that would bring out the issues and sometimes it's not too good to compare… The reality is that if you compare previous governments and appointments, you may find some semblance but what is the point in sometimes saying that we employed 800 so if I've employed 600, don't complain?
"Let's interrogate it in an academic, factual way and see, obviously we can say that still some may be seen as a bit too much but I'm saying that they all have a role to play and a purpose and if we are not careful, we throw it to the public and the public – some who may not interrogate it get incited, that if this is the kind of people you've employed then I'll not even pay tax… I'm saying that let's interrogate it and we will make progress."