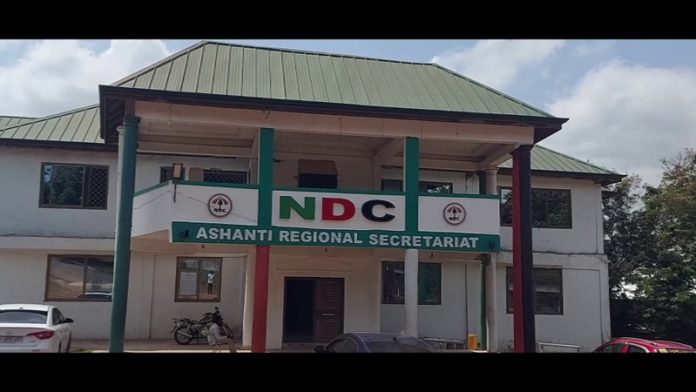 The National Democratic Congress (NDC) in the Ashanti Region has described NPP's demand for work to start on the Suame Interchange Project as a "motion of no confidence" in the ruling government.
At a press conference in Kumasi, the NDC spiked the hierarchy of the NPP for failing to attract the attention of the government.
Leadership of the NPP in Ashanti region, at a press conference on Monday, called on the government to commence work on the Suame Interchange following a sod cutting ceremony last year.
Regional NDC Secretary, Dr Frank Amoakohene, is envisaging the NPP will mobilize resources to the site with the intent of convincing the electorate to vote in their favour.
"All they are seeking to tell us is that they are unable to get the attention of the President and they need a press conference to drum home their need. We feel the pain of the NPP and we know that these demands are going nowhere", he said.
Dr Amoakohene added, " they are calling that they should bring machines to Suame Roundabout and just that optics alone is enough to convince the people of Asanteman to vote for them."
The four-tier interchange project, to be constructed in two phases within 30 months, will include five overpasses and the widening of Kumasi-Offinso Road.
Last week, some media personalities in Kumasi organised some residents to clear overgrown weeds at the roundabout which is partially cordoned off.
The NDC says an appreciation of the party's votes in the recent Kumawu bye-election sends signals of the opposition party's increasing fortunes in the Region.
"After the Kumawu bye-election, the NPP recorded only 304 new votes or new votes in addition to what they had in 2020. We on the other hand recorded 1,284 new votes and upon analysis of these figures they are panicking," he added.
READ ALSO: