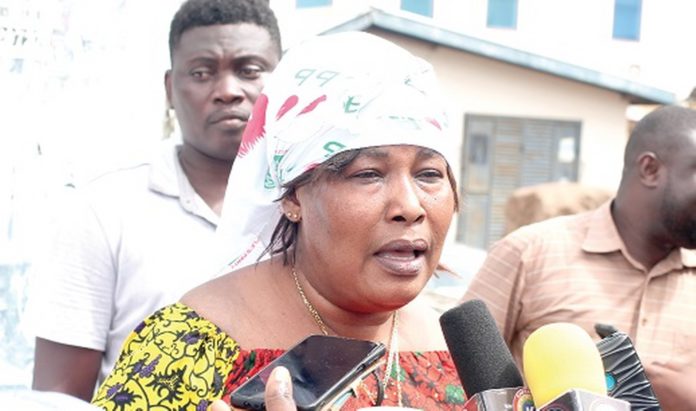 General Secretary of the Convention People's Party, Nana Yaa Akyempem Jantuah, has proposed that a Key Performance Indicator (KPI) be included in the constitution.
She stated that governments be given a two-year tenure to reach the KPI's or be kicked out of office.
"From now on, any government that comes to power should be given KPs. I've said it and I'll continue saying it. We should give them Key Performance Indicators and give them a time of two years. We should change our constitution to include it that if you don't make it, we take you out."
According to her, the Debt Exchange programme is proof that the government disregards Ghanaians.
"There is disregard and disrespect for the Ghanaian from this government. They do not care. They do not regard us. "If you do regard me (investor), and you want to go into my money, my investment. You will find a way to speak to me; you will find a way to engage me. It is not obligatory that we assist government," she said.
She added that no one suffers at the expense of the government's failure and mismanagement.
"We gave them a job and they have failed. Why should we pay for their mismanagement?"
Speaking on Accra-based television station TV3, she said the excuses by government are artificial and manipulated.
"They said Covid Ukraine, so when a bomb drops in Ukraine, the effects are felt in Ghana. In December the cedi appreciated, Ukraine was still in war. Did the war stop? That was very artificial, manipulated with the press conference that came and said that we have reached an agreement; three billion is coming so there was some movement in the market, which was not sustainable."