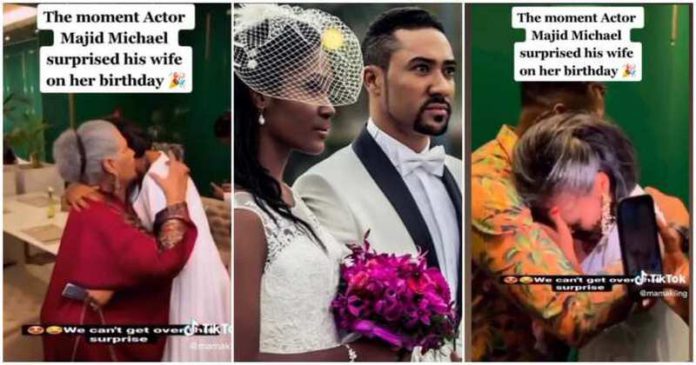 Celebrated Ghanaian actor Majid Michel celebrated his wife Virna Michel's birthday with a lovely surprise birthday party.
Walking into the hall, Virna had no idea that the room was filled with family members and close friends.
She ran through the other end of the exit door the moment she saw her loved ones take out their phones to record her as they shout happy birthday in the video.
She burst into laughter as some of them run to console her. With a heart of gratitude, she hugged them when she eventually walked into the hall.
Dressed in a white dress, Mrs Michel looked stunning as ever as her sparkling dangling earrings and her neatly styled hair made her glow as she walked through the green walls of the walkway.