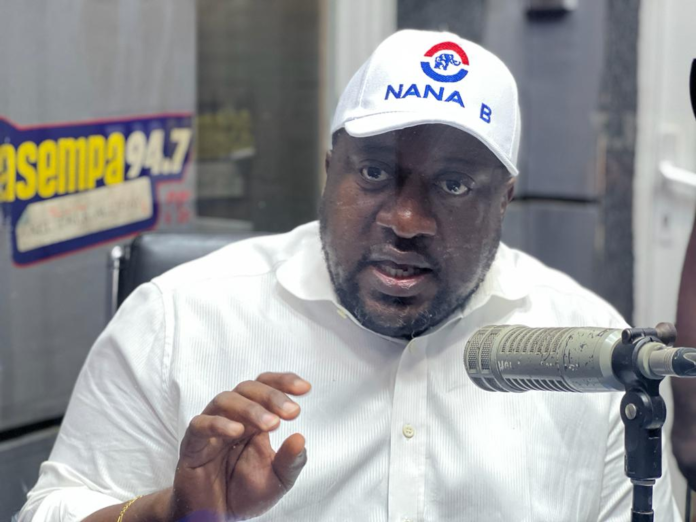 The New Patriotic Party (NPP) has said its petition to the Criminal Investigative Department (CID) against former President Mahama and Chairman of the National Democratic Congress (NDC), Asiedu Nketia is a step in the right direction.
The NPP is demanding that the CID arrest, investigate and prosecute the NDC gurus for treasonable and offensive conduct.
The move comes after the NDC led by its Director of Legal Directorate, Abraham Amaliba petitioned the CID and the Inspector General of Police over the Abetifi MP, Bryan Acheampong's statement that NPP will not hand over power to the NDC.
Per the petition, the NDC called for the arrest and prosecution of the Minister for Food and Agriculture over what they described as "reckless, dangerous, instigation and unparliamentary comments."
Speaking on Asempa FM's Ekosii Sen, the National Organiser, Henry Nana Boakye argued that, their petition is not in reaction to the NDC but to ensure the law takes its course.
He cited how the NDC Suame Youth Organiser, Koampa Razak Avoliya, popularly known as Mosquito was made to face the law after he incited party members to violence ahead of the 2024 election as an example.
To Nana B, the comments by former President, John Mahama and NDC National Chairman, Johnson Asiedu Nketia are worse than Razak's own as they sought to undermine Ghana's stability and must be made to face the law.
When asked what he will do if the Police does not invite Mr Mahama and Asiedu Nketia, Nana B stated he will engage his lawyers to determine the next line of action.
ALSO READ:
NDC petitions CID over Bryan Acheampong's comment
The NPP National Organiser was however optimistic their expectations will be met given the assurance they had from the CID boss, DCOP Faustina Agyeiwaa Kodua Andoh-Kwofie.
Nana B reiterated that, the NPP fully supports the comments of the Agric Minister, emphasising there was nothing wrong with it.
Play the audio above: