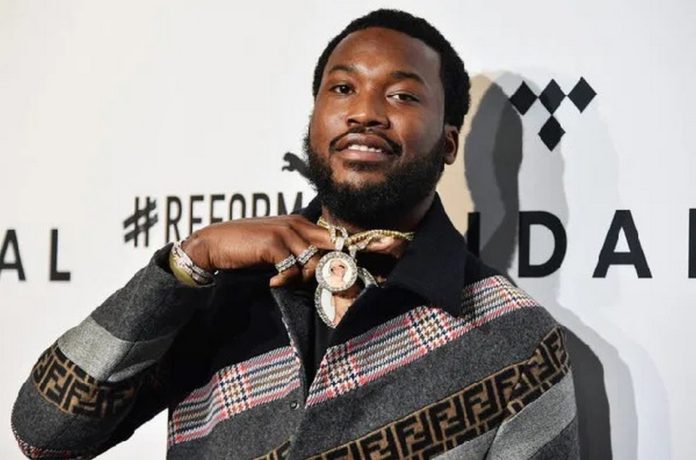 Rapper Meek Mill no longer solely identifies as an American as his ancestry has placed him in nine different countries in Africa.
Known privately as Robert Rihmeek Williams, Meek was born and bred in Philadelphia, USA, where he has made all his memories from childhood education to his professional career.
But, a latest ancestry trait has revealed he has roots in Ghana, Nigeria, Benin, Togo, Ivory Coast, Cameroon, Mali, Congo and Senegal.
A breakdown of the DNA results he shared on his Instagram platform proved his ancestors were originals to the regions of Benin and Togo with 21%, Ghana and Ivory Coast with 18%, 18% from Nigeria, 14% from Cameroon, Congo and West Bantu Peoples; 8% from Mali; and 5% from Senegal.
Meek shared his excitement on social media, especially for his Ghana and Ivory Coast where he labelled his second home.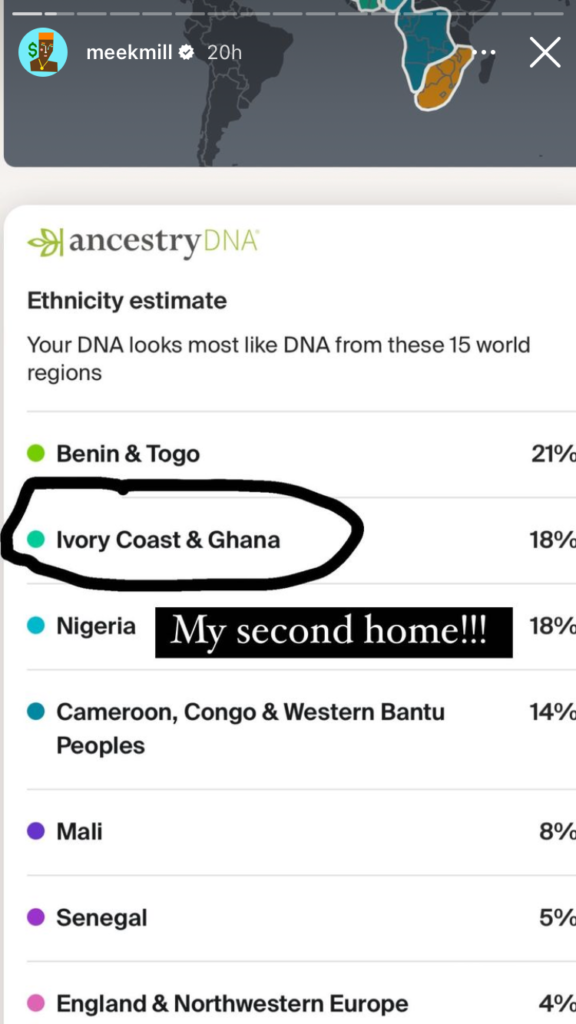 It is no longer surprising why Meek Mill fell in love with Ghana and received the best reception in his two weeks of being in the country.
Meek's celebratory visit to Ghana comes days after the judge who handed him a two-to-four-year prison sentence in 2017 was stripped of her cases and accused of ethical misconduct.
He had the opportunity to perform at the Afronation and also had an encounter with the hospitable Ghanaians who altogether gave him the time of his life.