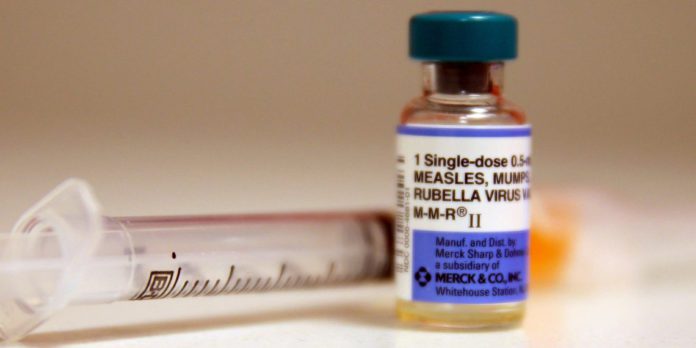 The Majority Chief Whip in Parliament, Frank Annoh-Dompreh, says the country will take stock of some measles vaccines from the United Nations Children's Fund (UNICEF) in the next two weeks.
Several parts of the country have been hit with a shortage of vaccines in the last few months despite claims by the National Health Insurance Authority that over GH¢70 million has been released for the procurement of the vaccines.
Mr Annoh-Dompreh was reacting to a statement by the MP for Tamale North, Alhassan Suhuyini on the outbreak of measles in the Northern Region, due to the shortage of vaccines in the country.
He said government is committed to addressing the challenge.
"It is a fact that it's now three vaccines that are in shortage. The BCG, measles-rubella and oral polio. For all the other 10, we have enough in stock. I am also told that the Ministry has made some commitments. Some good monies have been paid to UNICEF and the vaccines relative to measles are delivered through air freight per the arrangements with UNICEF, the vaccines should arrive in a fortnight".
Alhassan Suhuyini has expressed fear over the possible closure of schools in his constituency following the outbreak of Measles.
The lawmaker says schools in his constituency are likely to be closed down as a result of the shortage of vaccines in parts of the country.
ALSO READ:
Health alert: Measles cases surge in Ghana
"It's beyond my area, and it's alarming because it's a very contagious disease, if care is not taken, very soon many schools will have to close down. It's shameful that we should be talking about the outbreak of Measles given how far we have come. I'm greatly worried, it's so disturbing that we couldn't store the necessary vaccines for some of these preventable diseases."
The Paediatric Society of Ghana last week disclosed that 120 cases of measles were recorded in the Northern Region by end of December 2022 due to the shortage of essential vaccines.
The shortage of vaccines has the potential to increase the vulnerability of children to the diseases the vaccines seek to protect them against.