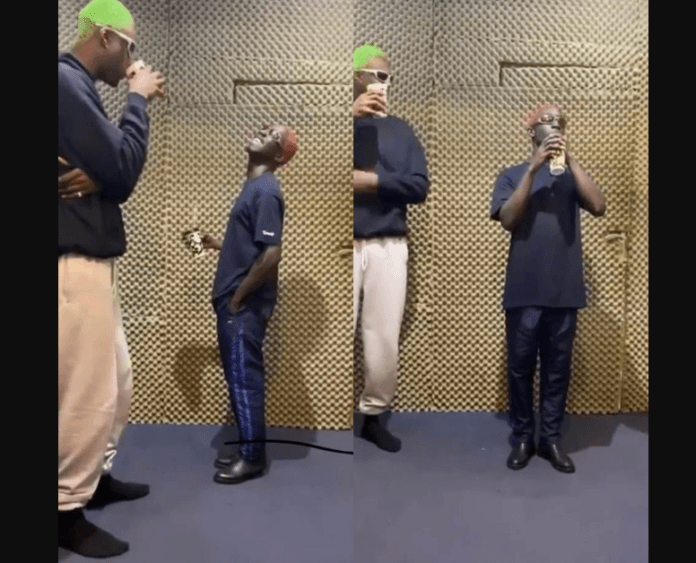 Rapper Joey B is the latest to join the fan base of emerging act Bosom Pyung whose Atta Adwoa song has shot him into the limelight.
The two rappers have their hair dyed in a video Joey has posted where Bosom is seen taking on the latter in a video skit.
The Tonga hitmaker had his hair coloured in green while the Atta Adwoa musician maintained his pinky hair.
READ ALSO
Joeyfell short of telling his followers if they were working on a song together even though the setting of the video suggests it was taken in a studio.
Watch the video below: