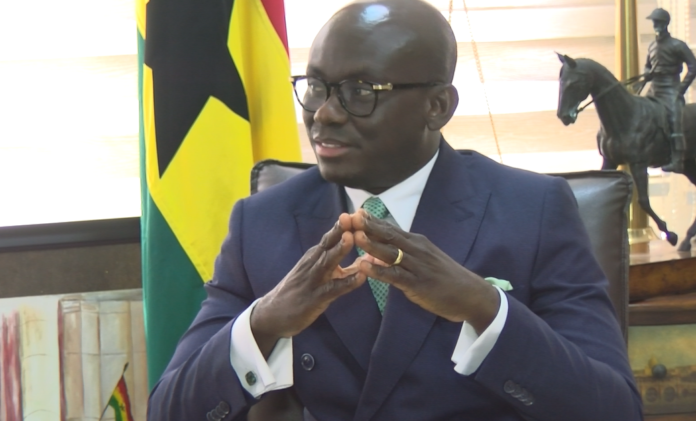 The Attorney-General and Minister for Justice, Godfred Yeboah Dame, says insider trading has become a trend that is affecting the procurement process in Ghana.
According to him, some officials responsible for procurement activities in the various public institutions sell information to contractors and suppliers to help them secure bids.
Speaking at the 40th Cambridge International Symposium on Economic Crime, Mr Dame said the practice defeats the principle of fairness in procurement.
"Indeed, it is the case that wrongdoers will always find a way. They will constantly devise artful means of evading the long arm of the law. In spite of these protective measures, corrupt activities occur at various stages in the procurement process. These unquestionably have a significant negative impact on the economy and harm the development of society.
"Insider trading is just one of many unethical behaviours. Some officials responsible for procurement activities in various public institutions abuse the trust by engaging in what is popularly known as "behind the scenes" business with contractors and suppliers."
He explained that the detection of false or inconsistent claims by contractors is hampered by the illicit protection extended by public procurement officers who have the mandate to detect and revise them.
Touching on a scenario in Ghana, Mr Dame said the case of the former Public Procurement Authority (PPA) boss is one that shocked the country.
"The most chilling, and perhaps shocking case of insider dealing was witnessed when a former head of the Public Procurement Authority was implicated in what was notoriously dubbed "Contracts for Sale".
"As the head of the Procurement Authority, he was alleged to have established a company in which he held majority shares and which also actively bid for government contracts. This company was alleged to usually win the contracts which were then sold to other contractors at a higher price."
He said government has since intervened with the President terminating his contract.
The Attorney-General added that, Mr. Adjenim Boateng Adjei's membership in various professional institutions has been withdrawn while prosecution is still ongoing.
"The record also shows a trial of other cases involving insider dealing in various courts in Ghana," he stressed.
ALSO READ: