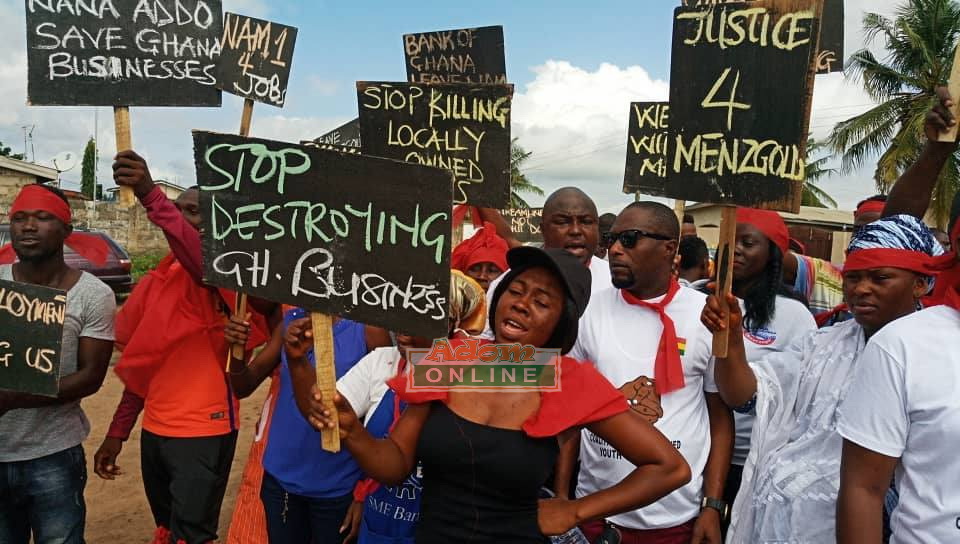 The Attorney-General and Minister for Justice, Godfred Yeboah Dame has assured the victims of the Menzgold scam that justice will be served.
Mr Dame admitted that the scam has broken homes and to some extent led to loss of lives.
The A-G made this known when he addressed the "Fortieth Cambridge International Symposium On Economic Crime" as the keynote speaker.
According to him, although, this was due to their negligence and greed, the government will ensure they get justice.
"The greed and ignorance of thousands of otherwise hardworking Ghanaians was the oxygen for the operations of the company, as we often witness in the case of many Ponzi schemes around the world.
"People paid their life savings to the suspects in the case, resulting in losses worth millions of dollars and in some cases, loss of lives."
"The misery and distress caused to many homes nearly unleashed a social crisis as riots and demonstrations broke out on the streets of Accra and other parts of the country. In reality, people lost their homes, and some marriages even broke up as a result of the Menzgold saga."
"I am happy to state that after painstaking investigations, criminal prosecution has commenced against the perpetrators. At last, by the Grace of God, justice will be served to victims of those dastardly acts."
On Wednesday, August 30, the A-G filed new charges against the Chief Executive Officer of defunct Menzgold Ghana Limited, Nana Appiah Mensah.
The court hearing has been scheduled for September 19, 2023.
Mr Appiah Mensah has been charged with 36 counts of offences including abetment, defrauding by false pretences, carrying on deposit-taking business without a license, unlawful deposit-taking, and money laundering among others. This is a reduction from the initial charges of 61.
The Attorney General commenced the prosecution of NAM 1 in 2019 where he was accused of defrauding thousands of customers through his gold dealership firm over millions of cedis.
The case has witnessed a number of adjournments until fresh charges were filed on Wednesday, August 30, 2023.
The amended charges come after Mr Appiah Mensah announced plans to release locked-up funds to Menzgold customers after payment of roughly GH¢650 for verification.
Subsequently, he reversed the decision to require former clients to purchase a verification Access Card in order to verify transactions and validate claims following strong backlash from his customers and the public.
"Menzgold would cease the production and printing of the PVC Digital Access Cards, which imposes a cost burden," the defunct company said in a communique