President Nana Akufo-Addo is satisfied with his implementation of Free SHS, he told students at Oda Senior High School on Friday.
"I am happy to see from the breakdown given by the Headmaster that the 'Free SHS' is, indeed, working," Akufo-Addo said while on a three-day tour of the Eastern region.
He added that free SHS has broadened access to scores of students who would have been denied an education otherwise. "You are the clear evidence that it is working," he told the students. "I am very happy about it."
READ: Fingerprints on exhibit 'acid gallon and cup' didn't match Afoko's – Police
No global power would have advanced economically without easy access to education, he continued. He believes Ghana will follow suit thanks to the policy he designed since coming into office in 2017.
Free SHS is an initiative that was introduced to Ghana under the NPP-led administration. Under the policy, according to its website, government would remove cost barriers, expand infrastructure, improve quality and equity, and develop employable skills via a free education.
Since its inception, 270,000 Ghanaian children have gained access to school, he said. Prior to the implementation of free SHS, an average of 100,000 students was dropping out due to high costs.
READ: Boy, 6, beheaded at Sankore
Meanwhile, former President John Mahama, who pundits predict will face Akufo-Addo during the 2020 elections, stands by his argument that the policy comes at a bad time. Instead of free SHS, he says he would revisit the Ghana Education Trust Fund (GETFUND), originally introduced in 2000, which provided scholarships to underprivileged youth.
"Our NPP friends…they don't listen to advice. They think they know everything," Mahama said while on tour in the Cape Coast earlier this year.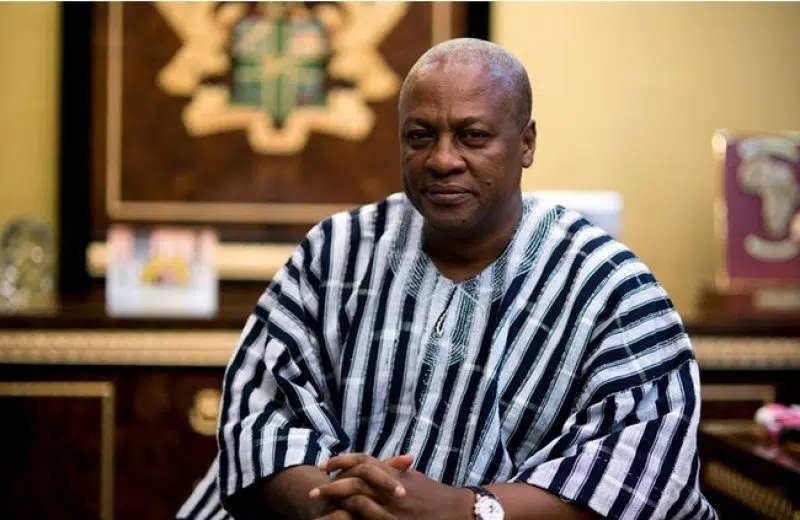 Pundits predict former President John Mahama will face Akufo-Addo during the 2020 elections
READ: Audio: 'Napo' goofed over 'No tin, No free SHS' – Baako
He argued that the better approach would be to examine a comprehensive policy draft that would blanket all national sectors, including education.
Mahama said part of free SHS' inevitable collapse will come from the NPP's failure to consider overcrowding and how that would impact schools.
But Akufo-Addo said that challenge was tackled successfully by the introduction of the double-track system, a game-changing move that will split the entire student body into two separate tracks.
Additionally, the President commented, over 8,000 teachers will be recruited to minimize the number of students in each classroom.
The first batch of Free SHS students are scheduled to take the West African Secondary School Certificate Examination (WASSCE) in 2020, and Akufo-Addo has warned that "the entire country would be watching out for their results."
"They want to see whether or not you are taking good advantage of the sacrifice the entire people of Ghana are making by giving you this opportunity. Your grades and results in 2020 are going to be scrutinized very, very closely by everybody."
No pressure.