Editor-in-Chief of New Crusading Guide newspaper says Education Minister, Matthew Opoku Prempeh goofed over his "No TIN, No Free SHS" comments.
Abdul Malik Kwaku Baako is wondering why the minister will quickly jump to dismiss report on 'No tin, No Free SHS' though it is captured in the 2019 budget.
Describing the development as a deficit of the communication, Mr Baako wants government to be consistent in communicating on such issues of public interest.
READ: Emmanuel would not have loved to be on life support – Brother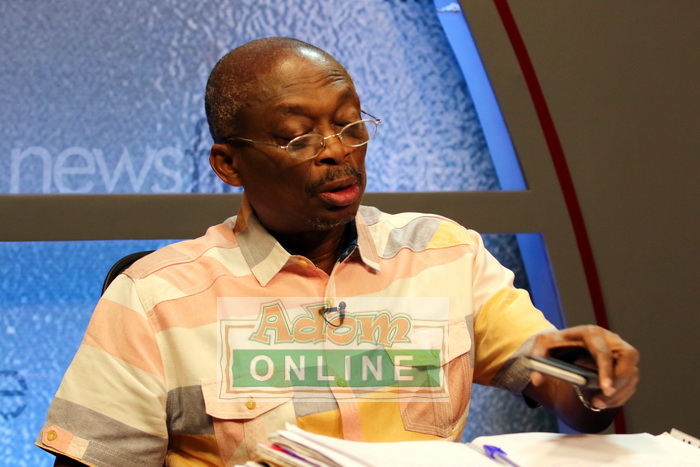 "Government's own 2019 budget underlined the fact that it is there and except to say that awaiting parliamentary approval otherwise it is clear that come 2019 academic year, this will be a policy, so the minister and his people must be consistent especially in responding to such issues else.
"They should be careful especially when such statement is coming from a person who holds a position of officialdom. In my case, I think the Minister of Education who I think it's doing very well in this instance goofed and goofed badly," he said on Accra based Metro TV monitored by Adomonline.com Thursday.
Minister of Education, Dr Mathew Opoku Prempeh, denied media reports schoolchildren whose parents are without a Tax Identification Number (TIN) will not benefit from the free senior high school programme.
ALSO: My husband of 8 years has infected me with HIV/AIDS – Woman breaks down
The Ghana News Agency report on Tuesday says students enjoying the free Senior High School policy risk losing out by September 2019 if their parents fail to get Tax Identification Number (TIN).
According to the report, people without TIN cannot subscribe to the National Health Insurance Scheme (NHIS), acquire a passport, register their vehicles and lands, open bank accounts or access other public services.
Dr Opoku Prempeh denied the reports, saying it is not captured anywhere in the 2019 budget.
READ ALSO: Dismissed teachers have disgraced the profession – GES
But the outspoken journalist believes though the policy is a positive one, there was a need for public education drive to sensitize the populace on its importance.
"This policy is not a negative thing but I believe the only challenge is the implementation if it's not done well. If I were government, I wouldn't have incorporated it into the budget which to me has led to these inconsistencies. You can push the idea and begin to educate and let people understand well," he advised.