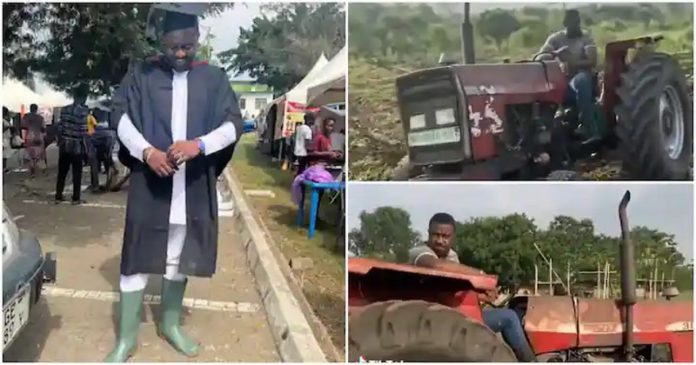 The National Democratic Congress (NDC) parliamentary candidate for the Ayawaso West Wuogon Constituency, John Dumelo, has stated that his venturing into politics has nothing to do with amassing wealth.
He indicated that his desire to become a Member of Parliament (MP) is borne out of wanting to serve his constituents.
According to the actor, he's dreamed of making millions of dollars out of farming and not politics.
"I'm just getting into parliament to serve my people and to receive my salary as all the other parliamentarians do. I have dreamt of making a million dollars through farming but not through politics," he said on Accra-based TV3.
Mr Dumelo has, over the years, earned the admiration of many Ghanaians with his commitment to Agriculture.
After the passage of the Narcotics Control Commission (NACOC) Bill, 2023, into law in parliament on July 12, the actor who doubles as a farmer declared his intent to go into cannabis cultivation.
ALSO READ: