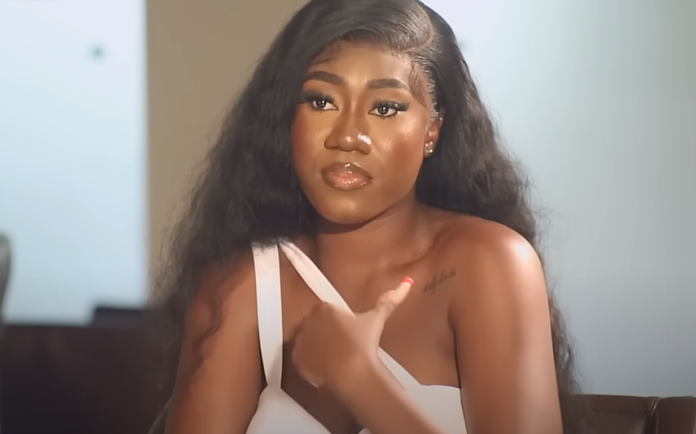 Ghanaian TikTok star, Naomi Asiamah popularly referred to as Hajia Bintu says she does not know her father.
According to her, she has never met him since she was a child, adding that, she does not even know how he looks like.
Hajia Bintu explained that, she only knows his name to be George, when presenter Delay asked about him.
"I have never met him. I don't know him. I have heard his name and he is George. My mom doesn't know where he is, not even my grandmother. The last time they heard from him he was going to Nigeria" she narrated.
The social media influencer said she wishes to have a one-on-one conversation with her father to know why "he wasn't in the picture."
"I don't even have an image of how he looks like. From what I heard, he knew my mother was pregnant and no one knows if he is alive or not. I'm hoping maybe he will come. I don't think he being absent has changed me anyway," she added.
Talking about her stage name, Hajia Bintu, said she is not a Muslim but was given the moniker by a stranger she met at Peduase Valley Resort where she worked after Senior High School (SHS) in 2018.
MORE: