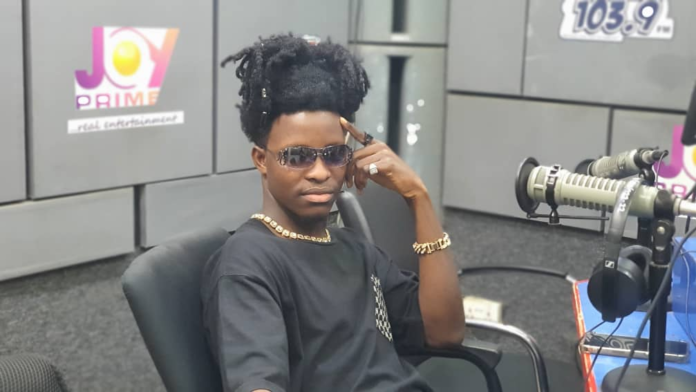 Lasmid Nathaniel Owusu, popularly known by his stage as Lasmid, has finally spoken out about his much-discussed abysmal performance at this year's Vodafone Ghana Music Awards (VGMA).
The performance, drew significant criticisms and many fans said they were disappointed.
In an interview on Daybreak Hitz with Andy Dosty, he revealed that the harsh reaction he received during his VGMA debut had a significant impact on him.
"We rehearsed and expected the performance to be as beautiful as we rehearsed it. But I feel like we didn't prepare for that to happen. We prepared for better things."
He voiced his dismay and remorse, stating that he felt horrible about the show's ending.
"I was mad at myself after the show because I thought I was doing my best just that it didn't come out as planned.
"I heard myself through one monitor on stage and realised what we wanted was not what we got", he said.
When quizzed on the various factors that contributed to the poor performance, Lasmid struggled to pinpoint a single cause.
He said that his committed crew had planned and rehearsed for the performance, but something went wrong on that fateful night.
While reminiscing on his VGMA performance, Lasmid stressed his commitment to continuing to improve and give the sort of performances that his fans demand from him.
He agreed that these situations serve as learning possibilities and incentives to strive for greater results in future events.