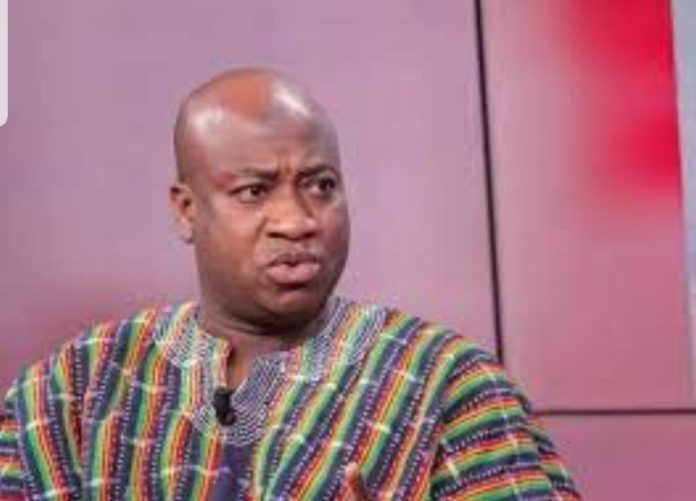 Member of Parliament for Tamale Central, Ibrahim Murtala Mohammed, has said the National Democratic Congress (NDC) has no power to change the Parliamentary leadership.
To him, the party should have consulted, made suggestions and left it to the MPs to decide.
Speaking on Asempa FM's Ekosii Sen show Tuesday, he noted the timing is wrong as the leaders are being hounded.
"I have never seen in any parliament where leadership is imposed on a Caucus. What they should have done was to consult us but they failed. Has anyone in the parliament told the party that we are dissatisfied with the leadership?
"They need to tell us. Did they even consult those who were taken out? It looks as if they are being hounded out and I think it is not appropriate," he fumed.
His comment comes after former Deputy Minister of Finance, Dr Cassiel Ato Forson, was appointed as the Minority Leader in the 8th Parliament of Ghana's Fourth Republic.
This was contained in a letter to the Speaker of Parliament, Alban Bagbin, from the NDC dated January 23, 2023.
The MP, who wondered who took the decision without their consent, said the current leaders, especially Haruna Iddrisu are of high quality and therefore it was wrong to have changed them.
He has, therefore, vowed they will do everything right so far as the matter is concerned.
At a time when the economy is in shambles, the Tamale MP believes the NDC should rather be speaking to issues concerning the mess created by the Akufo-Addo government and not take decisions without consulting them.
Next NDC govt will put National Cathedral project on hold –…
Ato Forson replaces Haruna Iddrisu as Minority Leader