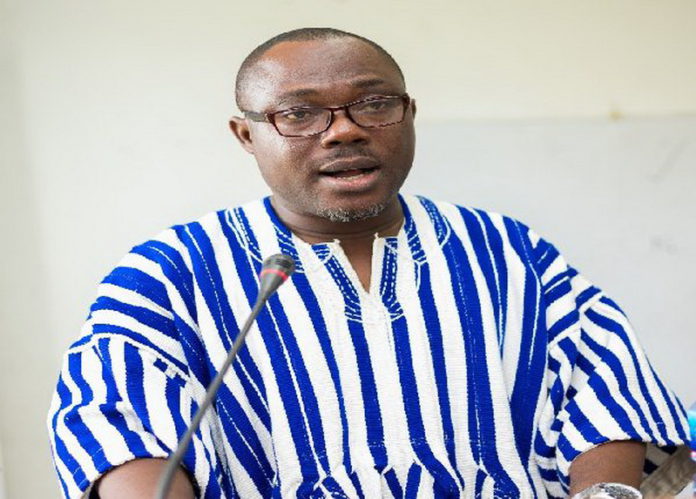 Political Scientist, Professor Ransford Gyampo, has said the National Democratic Congress' (NDC) changes to its leadership in Parliament show the party is battle ready.
He said the governance system in the country is pointing to the economy and therefore to him if 2024 will be fought on the economy then it is important that the Minority positions themselves.
"If 2024 will be fought on the economy, then the Minority should position themselves and battle on the line of the economy that said you will need a reshuffle that will bring about people who will speak to the economy so that the international community can hear the party's voice on the economy.
"I didn't know the system change was going to be sudden and so if they have brought Ato Forson, then it appears they are very well battle ready because you need someone who can grasp issues of the economy and articulate on the floor of parliament.
"Haruna Iddrisu is not an economist but a sociologist and lawyer from the University of Ghana and so you need somebody who has grasp over the economy to be able to pontificate matters of the economy," the political scientist said.
"When you bring Cassiel Ato Forson, you free Isaac Adongo so that he can also be a Ranking Member on the Finance Committee and he can look at matters of finance, while Ato Forson looks at the economy," Prof. Gyampo said in an interview on Asempa FM's Ekosii Sen show Tuesday.
The Ranking Member on the Finance Committee and Member of Parliament for Ajumako-Enyan-Esiam Constituency in the Central Region, Dr Casiel Ato Forson, has replaced Tamale South MP, Haruna Iddrisu, as the Minority Leader.
Armah Kofi Buah, MP for Ellembelle has also come in to replace Ketu North MP James Klutse Avedzi as the Deputy Minority Leader while Kwame Agbodza has also replaced Asawase MP Muntaka Mubarak as the Minority Whip.
To Prof Gyampo, it is important that some of these reshuffles are done to position themselves properly as they prepare for the 2024 elections.
He said he believes the party may have had some discussions behind the scenes to make such major decisions else it won't be right.
Describing Dr Forson as not being a novice in Parliament, Prof. Gyampo indicated that the MP was an experienced person as he served as a Deputy Minister of Finance and Economic Planning of the country.
Ato Forson replaces Haruna Iddrisu as Minority Leader