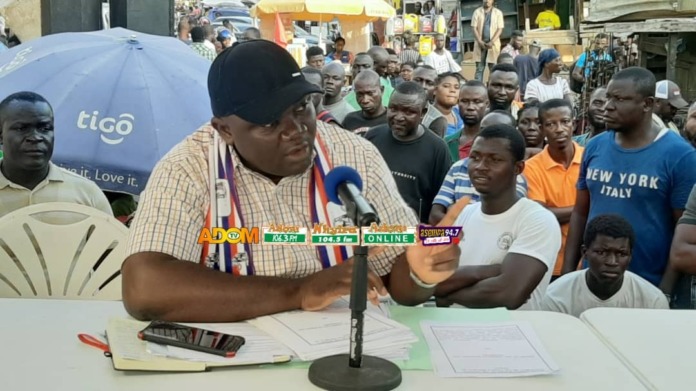 Former Ablekuma Central Member of Parliament (MP), Ebenezer Nii Narh Nartey, has criticised politicians for their role in encouraging citizens to build on unauthorised lands.
Speaking on Adom TV's Badwam Show, he explained that when two or more politicians build on government lands and waterways, civilians follow suit.
"We politicians are to blame, both NDC and NPP. Because at the moment if a politician in opposition sees any land and is interested to buy, he sees another politician in power to help in the negotiation process and vice versa.
"So that's how come we encourage other citizens to build on government lands and waterways. The last time I went to check a land and I realized it was government land, the owner pleaded with me and when I asked why he said because we are in power, when I build others will join," he said.
He insisted that about 40% of the 785 buildings earmarked for demolition in Accra are owned by government officials.
"So when they [citizens] see two or three politicians building, they will also build. Go to Ramsar, politicians have built all over. But if you have a former speaker's house at Ramsar site, won't it encourage you to build there?" he quizzed.
"This 785 buildings to be demolished, I can tell you in absolute confidence that about 40% of them are owned by politicians."
He opined that proper regularisation of lands and proper conduct by politicians will help curb the situation.
"That's the problem. If we don't take bold steps, we will have such problems all the time. So for me, I think there should be a proper regularization of our lands and until we do that wash our hands off it as politicians, I can honestly tell you that we will continue to be having this problem."
About 785 buildings will be demolished in the La Dade-Kotopon Municipal Assembly as part of efforts by government to clear edifices that hinder the free flow of rainwater in drainage channels, thereby causing floods.
ALSO READ:
Demolition to take place on encroached state lands in these areas…
Flood early warning system for Accra completed
Addressing the press on issues of flooding ahead of the rainy season on 17th April 2023, the Minister for Works and Housing, Francis Asenso-Boakye (MP), disclosed that the Assembly is currently working on the necessary logistics to undertake the assignment.
The sector minister observed that while government is determined to build communities that can withstand and reduce the incidence of flooding especially in Accra, certain human activities have hugely hindered these efforts.