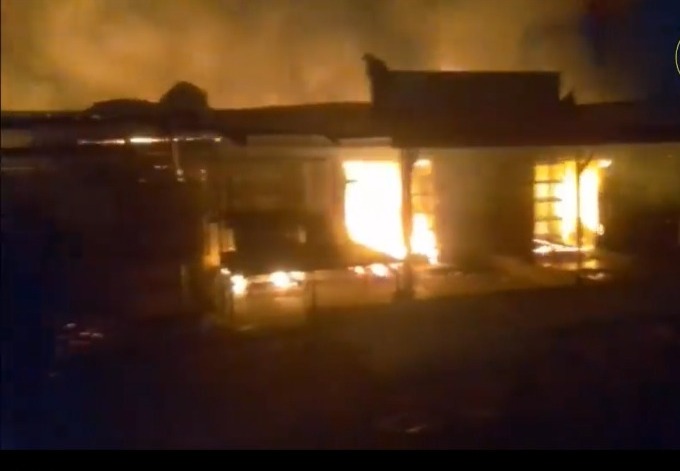 A raging fire has destroyed four shops at Hohoe in the Volta Region.
The fire, according to reports, started at about 3:30 am on Sunday, January 15, 2023.
In a statement, the Ghana National Fire Service said the Hohoe Fire Service was informed about the fire at 04:9 am and they responded with dispatch.
Firefighters arrived in good time at the heavy fire scene and succeeded in containing the situation from affecting other several adjoining shops at the lorry station within 30 minutes.
The shops affected by the heavy fire included a corn mill, a chop bar, and two adjoining provision shops.
ALSO READ:
Fire Officer injured in line of duty
Their contents worth several thousands of cedis were destroyed.
The cause of the raging fire, which did not record any casualty, remains under investigation.