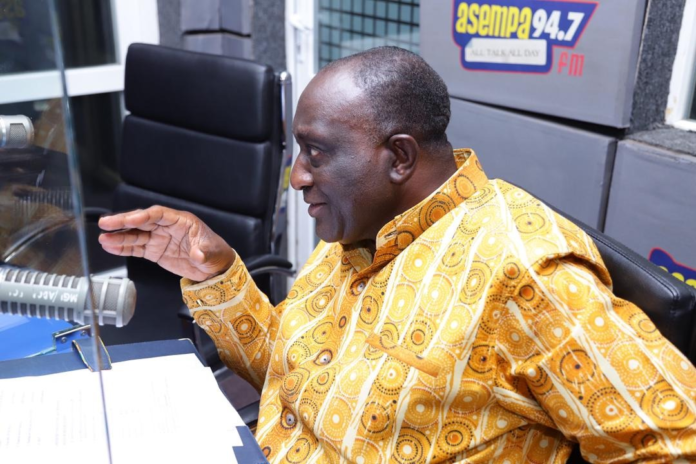 Leader of Change for Movement, Alan Kwadwo Kyerematen has issued a stern warning to the leadership of the New Patriotic Party (NPP).
Following an order for the removal of all his branded posters and billboards in Ashanti region, the former Trade Minister cautioned the party to desist from spreading lies about him.
"They should be careful and act with decency. The removal of my posters and billboards is okay because it may confuse some people but they should stop doing propaganda against me; let's act in good faith. I am a founding father of the party but some things went wrong and I distanced myself so they should not say anything to destroy me. They are warned." he said.
As someone who was treated like a nonentity in NPP, Mr. Kyerematen said he find it surprising his resignation has sent shivers down the spine of party leadership.
"If no one cares about me, why are you concerned about my decisions? I've made my decision and now some are saying all kinds of things. They feel Alan is insignificant but they panicked after hearing I was going to make a statement" he stated.
To Mr. Kyerematen, Ghana at this point needs a new leader to unite the two main political parties the National Democratic Congress (NDC) and NPP for development.
He reiterated that breaking the 8 will not be easy for the NPP hence the need for collaboration.
"Breaking the 8 will be difficult for the NPP that is why I have decided a form a government of unity so the party does not go into opposition," he added.
Mr. Kyerematen was optimistic he will emerge victorious in the 2024 general elections.
ALSO READ: