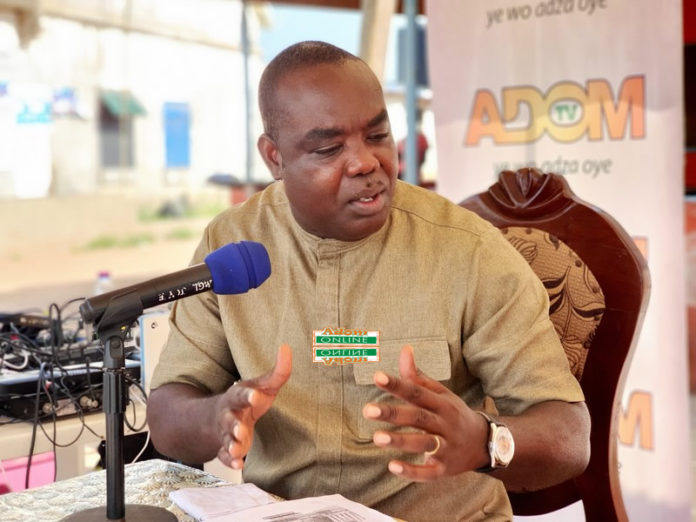 The District Chief Executive(DCE) for Gomoa East, Solomon Darko Quarm has called on the Inspector General of Police (IGP) Dr Akuffo Dampare to caution his men against meddling in land litigation issues in Suncity, a suburb in Buduburam.
The DCE cannot fathom why the police officers will allow themselves to be used for a debt collection exercise in the district.
This comes on the back of an eviction exercise in the area last Thursday and about 1,000 residents were kicked out of their homes under the supervision of a police task force.
The supposed land owner, Nana Samuel Brew Butler is said to have won a court case against property owners and claims the court has given him the right to demolish all the houses to be able to recover his land.
But the Gomoa East DCE said the conduct of the police is an act of insurgency in the district since the District Security Council (DISEC) was also not notified.
He was speaking on the People's Forum on Adom FM Dwaso Nsem Thursday.
Mr. Darko Quarm warned that, the Assembly shall not countenance any such exercise in future even if it is supervised by the police.
He called on the IGP to intervene to avert any pandemonium in the area.
ALSO READ:
5 collapse, over 500 rendered homeless as police evict residents of Buduburam
Our hands are tied – Gomoa East DCE on Buduburam demolition
"I expect that the land owners will come to engage the Assembly for us to resolve the matter amicably if not, even if someone falls, will blame it on the IGP, if someone drinks water and get diarrhea, I will say it's poisoned and blame it on them," he cautioned.