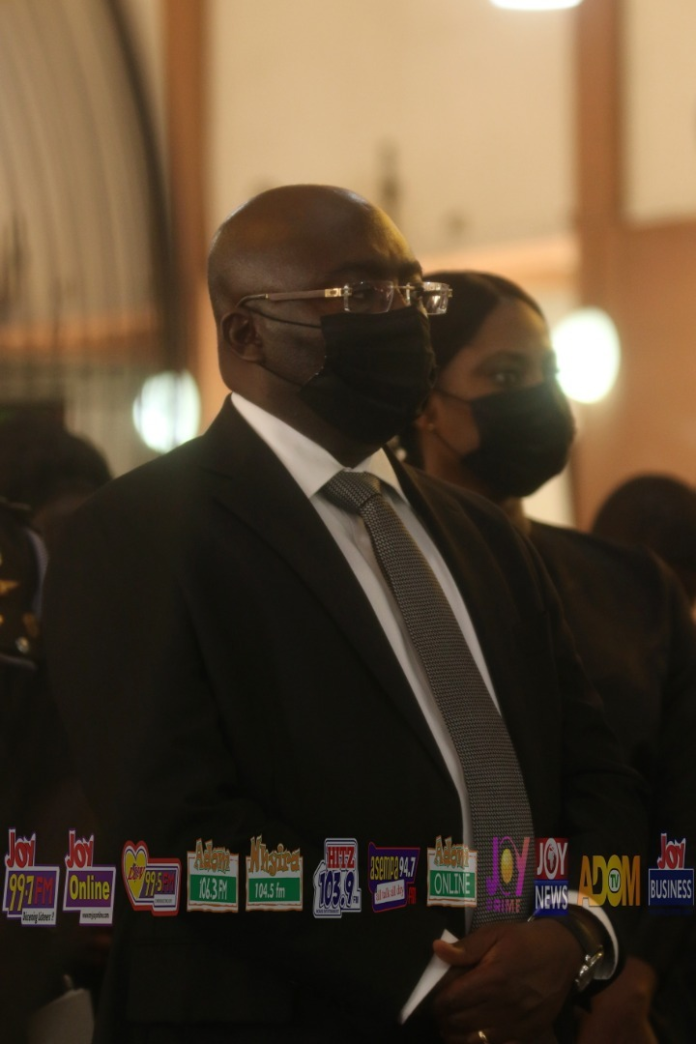 Vice President Dr Mahamudu Bawumia has mourned the late Lepowura Alhaji Mohammed Nuru-Deen Jawula in a glowing tribute.
Dr Bawumia has described the deceased as a good and kind man who devoted much of his life to sports development and public service.
Alhaji Jawula, who was a former Chairman of the Ghana Football Association from 1997-2001 and a staunch member of the New Patriotic Party, died over the weekend.
He was 74.
The sad incident occurred in Nashville, United States and he has since been buried in accordance with Islamic tradition.
Alhaji Jawula founded Guan United, a Division One Club in Ghana, and held several other influential positions in the Real Tamale United Football Club.
ALSO READ:
Ghana will benefit from Kwesi Nyantakyi's CAF appointment – Alhaji Jawula
Former GFA Chairman MND Jawala has died
He rose through the ranks and headed various directorates at the Ministries of Health, Finance, as well as Harbours and Railways.