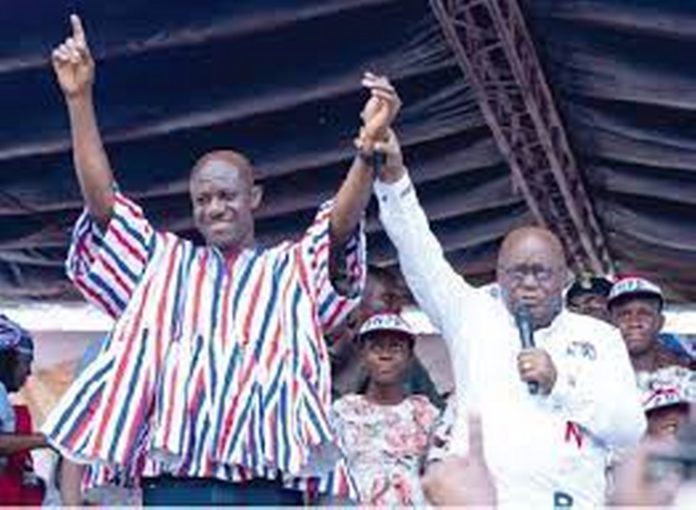 Kwesi Pratt Jnr, the Managing Editor of the Insight Newspaper, has expressed his views on President Nana Akufo-Addo's role in facilitating the victory of James Gyakye Quayson, the newly elected Member of Parliament (MP) for Assin North.
According to Pratt, the President's campaign tactics made it easy for Quayson to win.
Pratt described the President's campaign message as 'terrible,' suggesting that it implied Quayson would face criminal charges and be imprisoned if elected.
By insinuating the possibility of another by-election in the future, Akufo-Addo unintentionally influenced voters to vote against Quayson, assuming it would bring about immediate benefits such as road construction, hospital development, and financial incentives.
"The President's message to the constituency was deeply flawed. He essentially urged the people to vote against his own candidate," Pratt remarked.
He criticized Akufo-Addo for suggesting that electing Quayson would result in his imprisonment and subsequent by-election.
Pratt emphasized that in the current climate, by-elections are eagerly sought after as they provide opportunities for financial gains and government support, such as road repairs.
Pratt regarded the President's statement as a manifestation of the arrogance of power. He believed that Akufo-Addo's remarks displayed a strong sense of entitlement and authority.
During the NPP's final rally in Assin-North, President Akufo-Addo urged voters to support the party's candidate, citing Quayson's ongoing criminal trial as a potential reason for his imprisonment and the subsequent lack of representation for the Constituency.
However, his comments received criticism from various political experts.
ALSO READ: