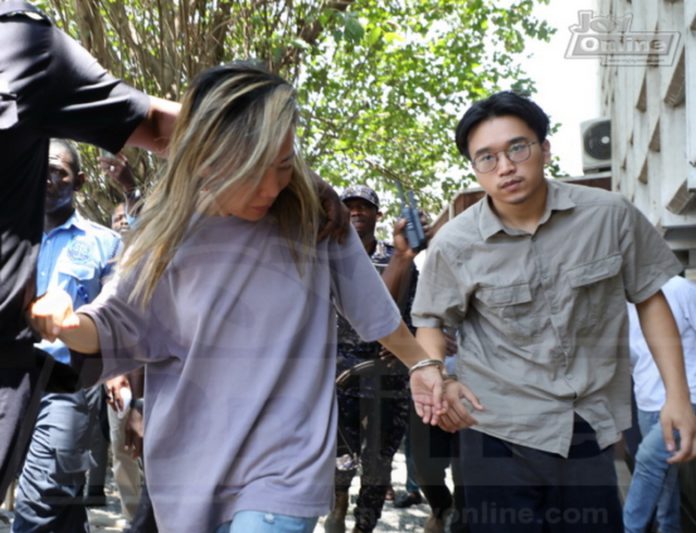 The seventh prosecution witness in the Aisha Huang case, Mathew Kwabla Abotsi, has revealed that the accused person's illegal activities polluted the Nkyingo stream at Opanin Mensah Nkegbe's village to the extent that she was asked to provide a well for the people.
The witness, who is the assemblyman for Bepotenten electoral area testified that Aisha Huang constructed the well.
Mathew further testified that the activities of Aisha Huang negatively affected the living conditions of indigenes.
In his witness statement, the assembly member stated that "Lands that were mined by the accused were not reclaimed and pits were left uncovered. These lands she mined on were farmlands."
The witness also testified that "both children and adults have fallen into the pit and lost their lives".
The witness claimed that residents had complained of Aisha Huang extending her mining activities across the footpath of their farms, a situation he testified to have verified.
In court on Wednesday, the prosecution witness disclosed that, during processes to verify claims against Aisha Huang, he saw about twenty mine workers including Ghanaians and Chinese nationals with about six excavators, two washing plants and about four water pumps engaging in mining activities.
According to the witness, his checks revealed that "Aisha's mining activities had been extended to where the road used to be and there was an uncovered pit filled with water like a dam close to what was left of the footpath."
The witness claims when Aisha Huang was confronted, she promised to make a new path and cover the dam. He however indicated that even though a new path was created the dam was left uncovered.
Aisha Huang was also alleged to be owing a number of people various sums of money supposed to be "payments for acquisition of their farmlands."
But during cross-examination, lawyer of Aisha Huang indicated that the claim that the accused knew the farmers mentioned was untrue.
But the prosecution witness insisted on his claim.