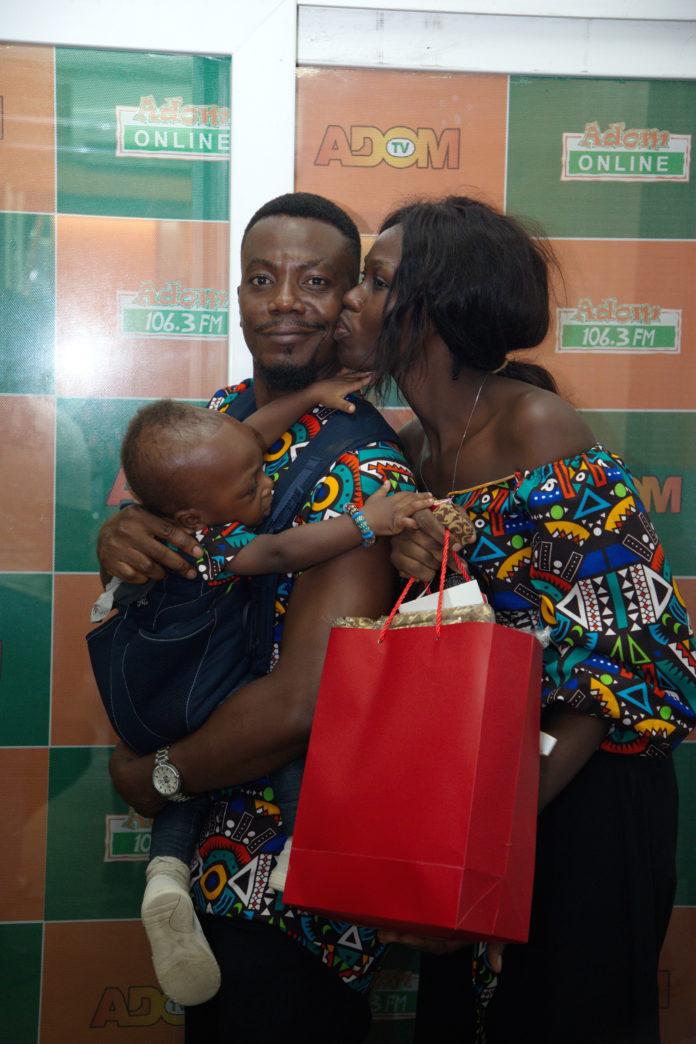 Ghana's number one radio station, Adom 106.3 FM, noted for its entertaining and educating content, has put a smile on the faces of some lovebirds ahead of this year's Valentine's Day celebration.
Weeks ago, Adom FM announced a special Valentine's Day promotion for its audiences to send 60-sec videos on how they would celebrate their loved ones.
The entries, the station said, could earn entrants and their Vals prizes.
Hundreds of entries were put in but five of such entries captivated, not only the organisers but the audiences who had opportunities to view them across all social media platforms the brand manages.
The five – four beautiful and romantic women as well as one lucky gentleman – have received their package as promised.
The winners were at the studio of Adom 106.3 FM during the pre-valentine edition of Ofie Kwanso where it was all smiles.
Mrs Rachael Reindorf, who emerged in the first position made a video for her husband, appreciating him for his selflessness and unconditional love in their 22 years of marriage. In reciprocation, she said in the video she has arranged a night out for her husband at their usual spot in a resort at Prampram.
But Adom FM has better plans. She and her husband will be treated to a cozy spa date at Ma'ati Spa Centre as they sip some wine and also receive products from Cocoa Processing Company, Aseda Fabrics, as well as receive customized luxury Caveman Watches.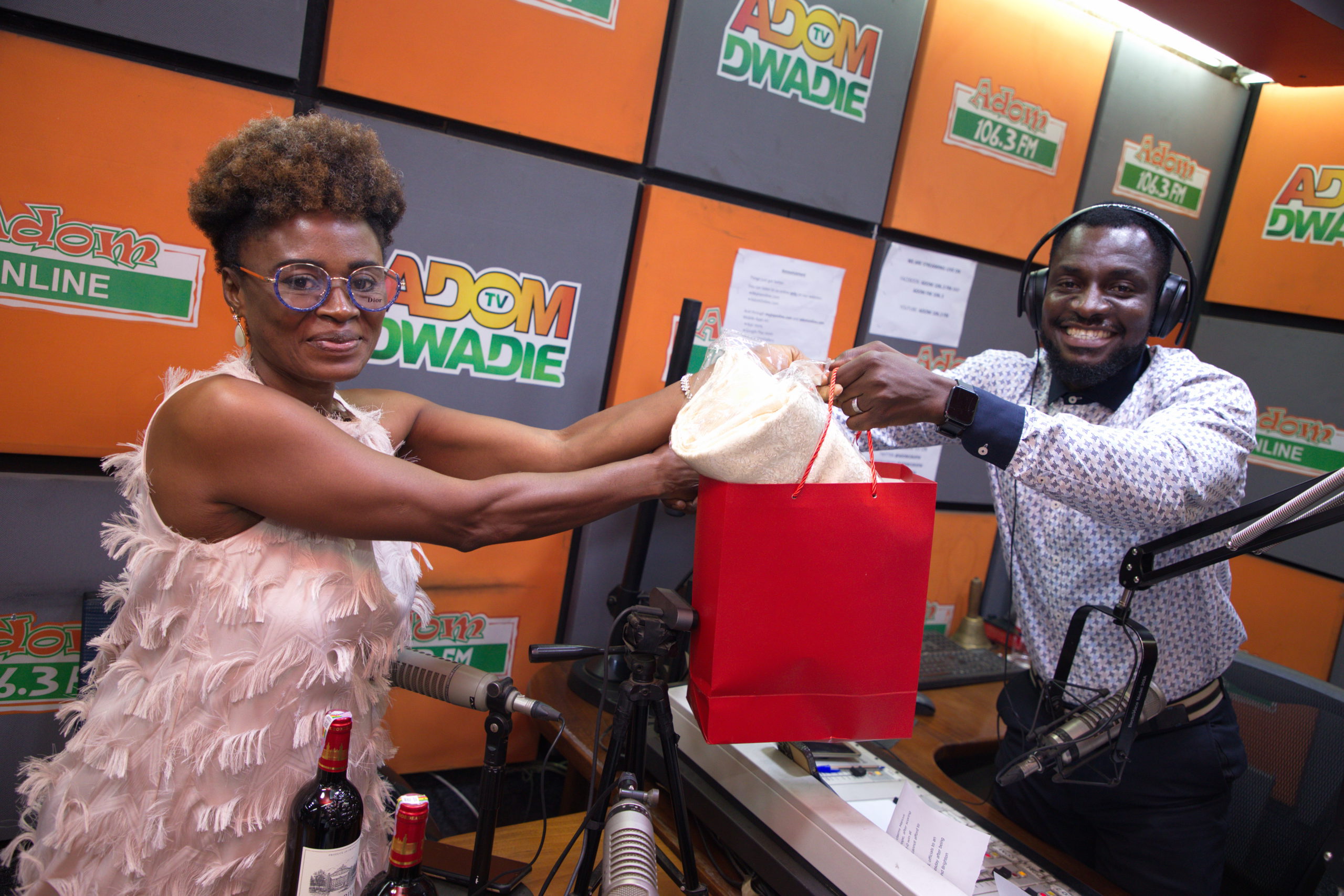 She was followed closely by Esther Baidoo who said she had made plans for dawn sex with her husband, and breakfast in bed by 7 am after which they will take a shower and enjoy each other's company before ending the night in a cinema.
Like Mrs Reindorf, she gets a spa treatment with bottles of wine, products from Cocoa Processing Company, Aseda Fabrics and a smartphone from Franco Trading Enterprise.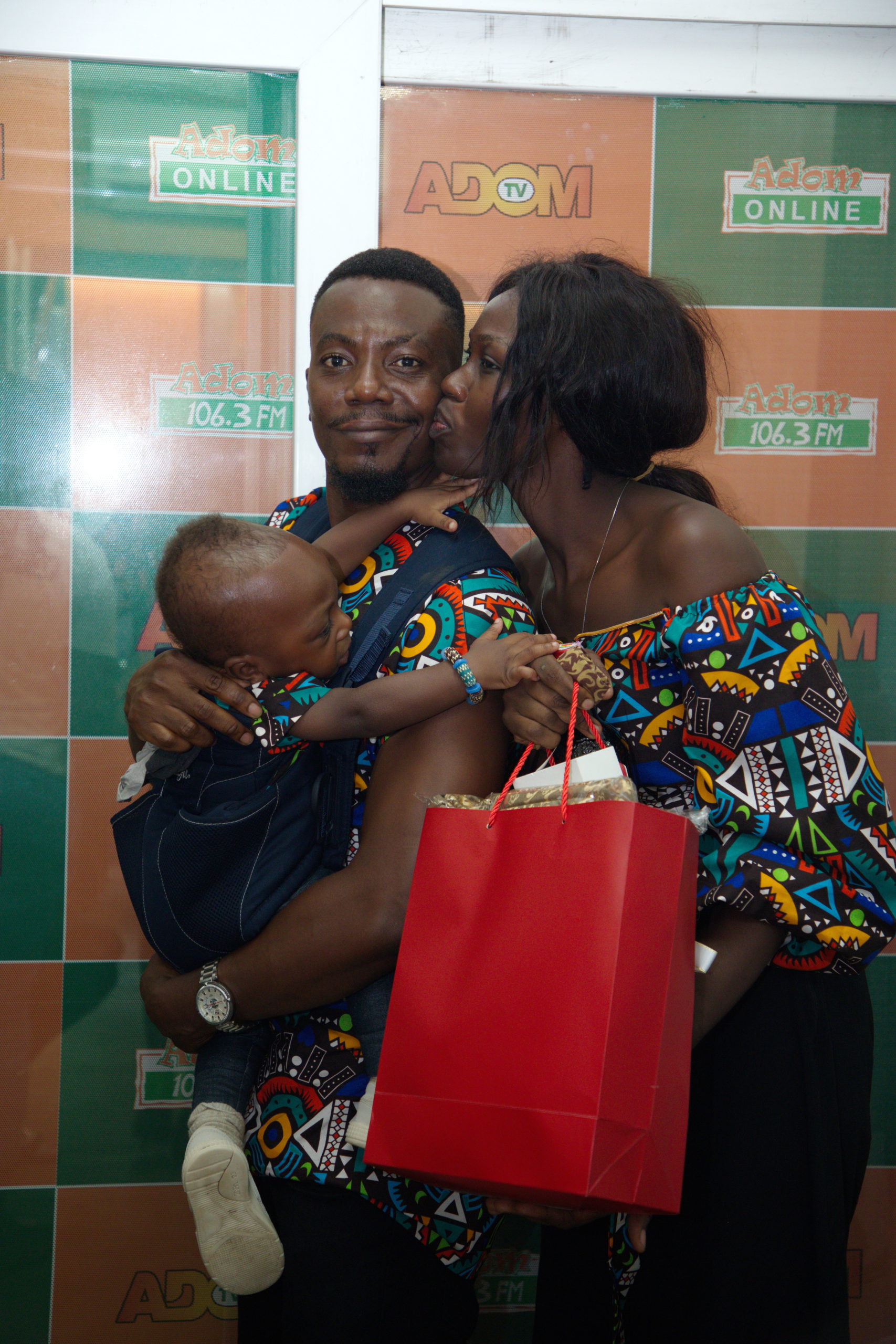 In third place was Comfort Fio whose partner would have enjoyed a special, beautiful, mesmerizing gift she had planned to return to reciprocate his last year's Vals Day gesture.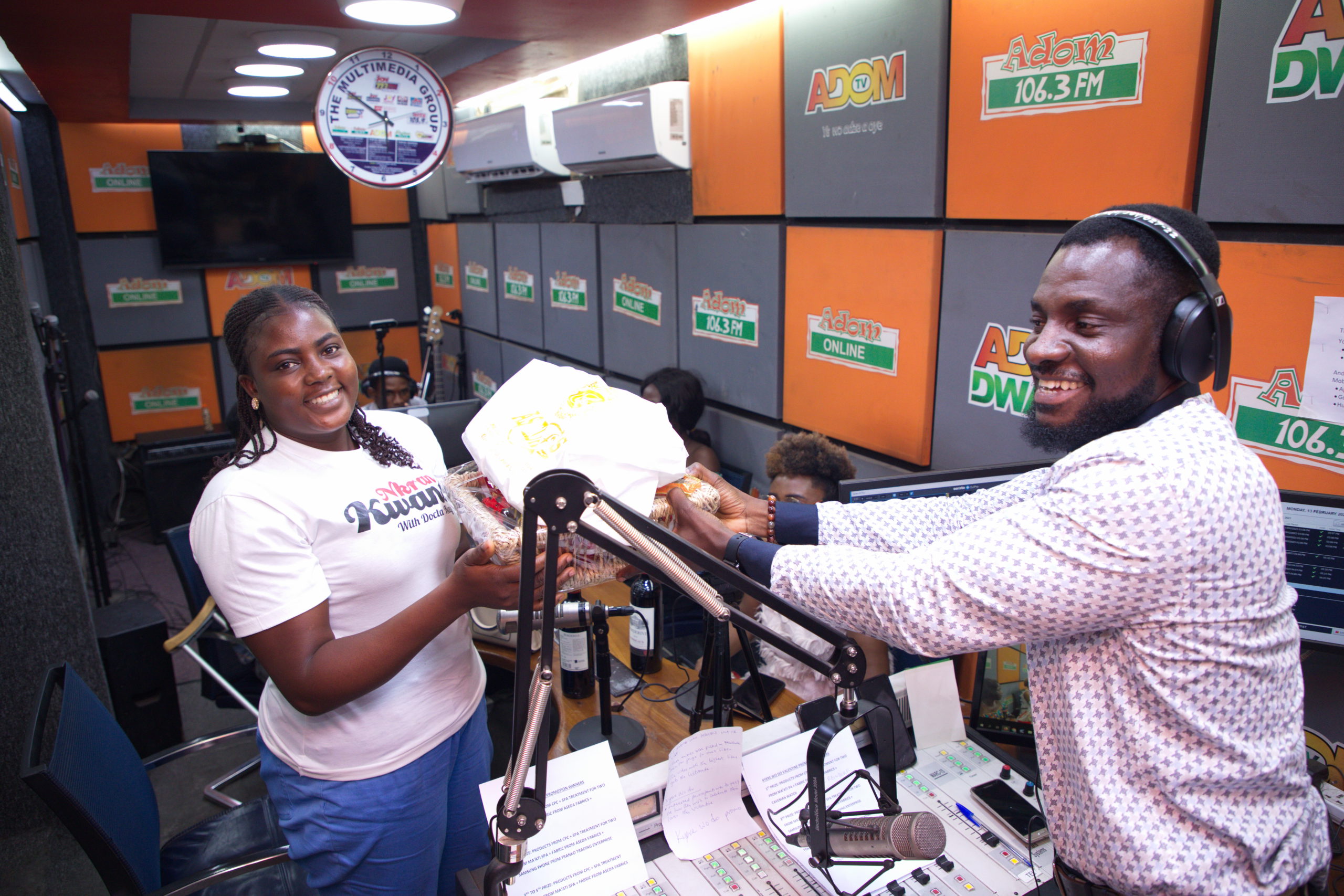 The only man among the women, Gabriel Akpalu, said he had plans to be a chef for the day; breakfast in bed for his partner, self-cooked lunch and a cozy date night by a poolside before retiring to bed in each other's arms.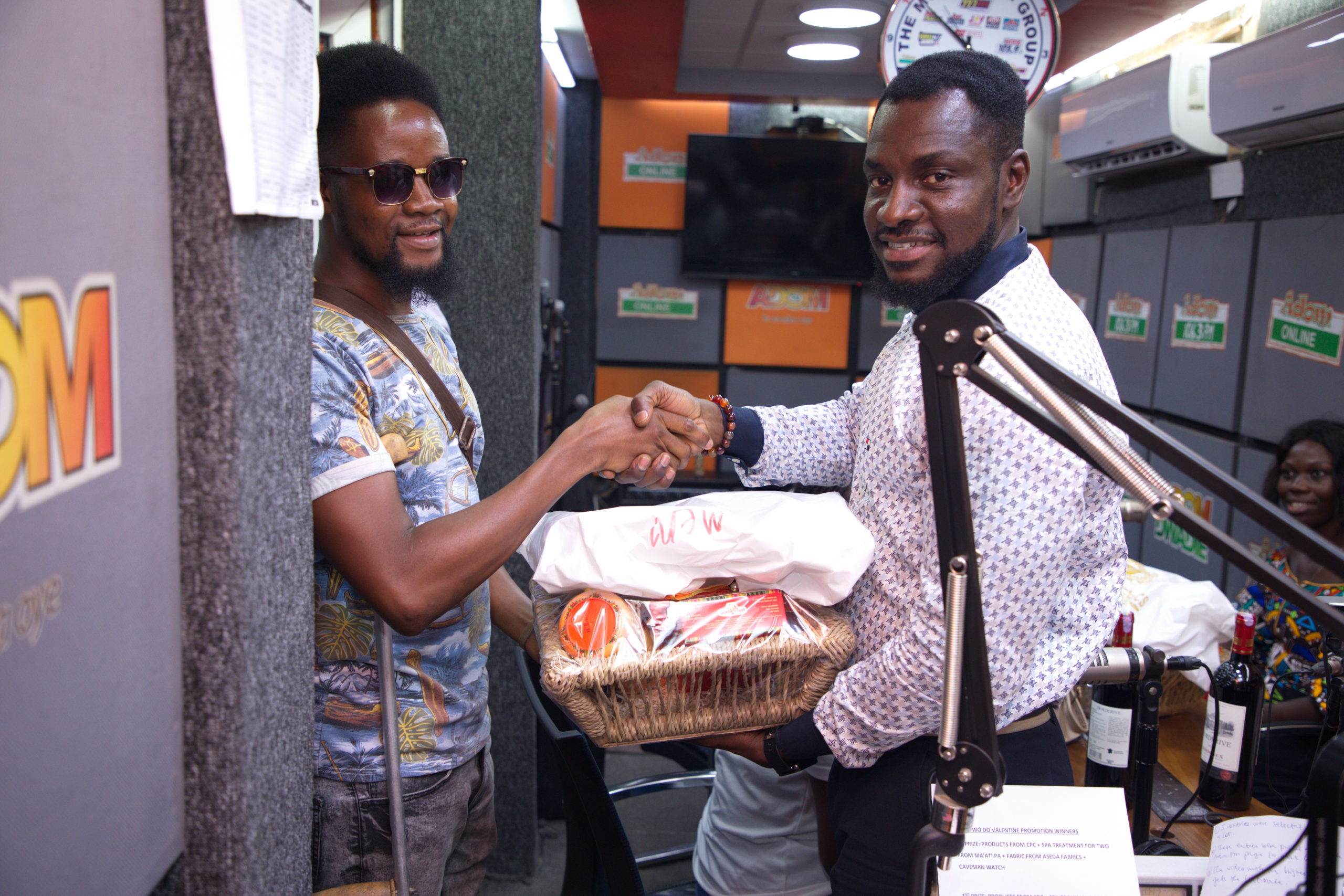 The fifth prize winner was Alberta Ofeibea from Koforidua whose plans were nothing different than the aforementioned.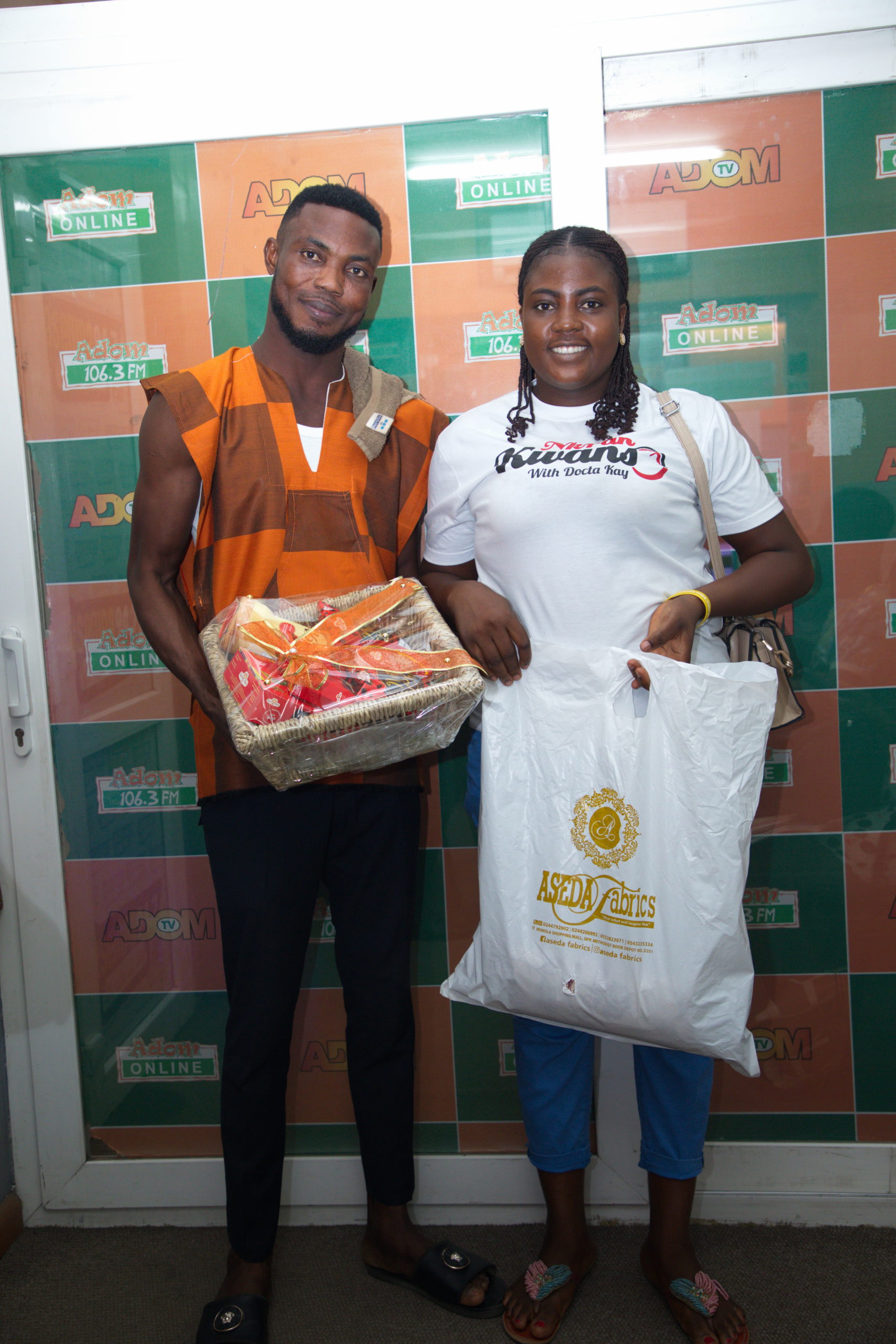 The 3rd, 4th and 5th place winners were all presented with products from Cocoa Processing Company, Adesa Fabrics as well as bottles of wine.
Adom FM's 'Kyerɛ Wo Dɔ' Val's Day competition was sponsored by Ghana AIDS Commission, Cocoa Processing Company's Golden Tree Chocolate, Franco Trading Enterprise, Ma'ati Spa Centre, Aseda Fabrics and Caveman Watches.