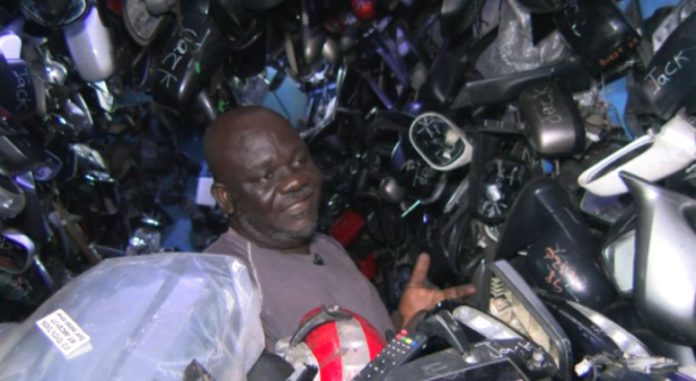 Spare parts dealers at Abossey Okai have described as unfortunate, the increase in the Value Added Tax (VAT) rate by 2.5%.
Government on Thursday announced a review of the VAT rate from 12.5 per cent to 15 effective January, 2023.
Presenting the 2023 budget to Parliament on Thursday, the Finance Minister said the review is to directly support road construction projects and government's digitisation agenda.
The Abossey Okai Spare Parts dealers had earlier cautioned the government that they cannot contain any increment in the Value Added Tax.
Public Relations Officer for the Abossey Okai Spare Parts Dealers Association, Eric Nsi, noted that the decision will only worsen the economic hardships of its members.
"Though we had information that something like that will happen, it is quite unfortunate, because we sent a strong signal to government that we are not in a position to receive this…it is only adding up to the economic hardship of the Ghanaian citizenry," he told JoyNews.
As part of the reduction of government's expenditure, the Minister also announced a freeze on new tax waivers for foreign companies and a review of tax exemptions for free zone, mining, oil and gas companies.
ALSO READ:
2023 Budget: VAT rate up by 2.5%
This move, the Association said is commendable as it will reduce competition with foreign companies.
"As it stands, we cannot compete with foreign companies. So if he has seen the need to cut down some exemptions on foreign goods, I think that it is laudable."