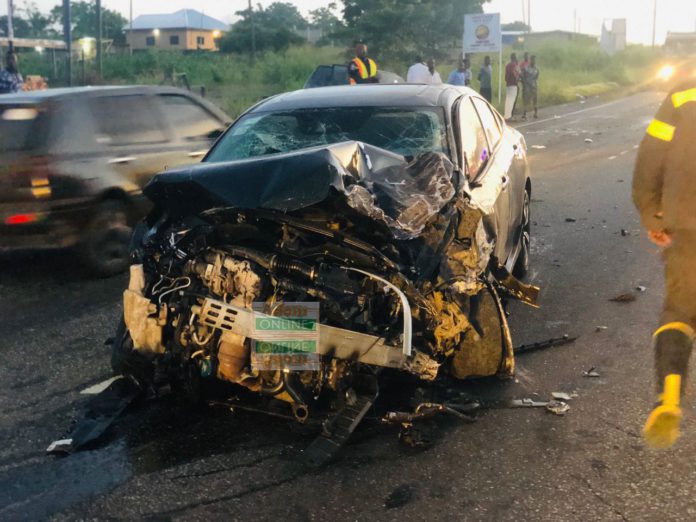 Nine passengers are seriously injured after four cars crashed at Gomoa Okyereko Junction on the Kasoa Cape Coast Highway in the Central Region.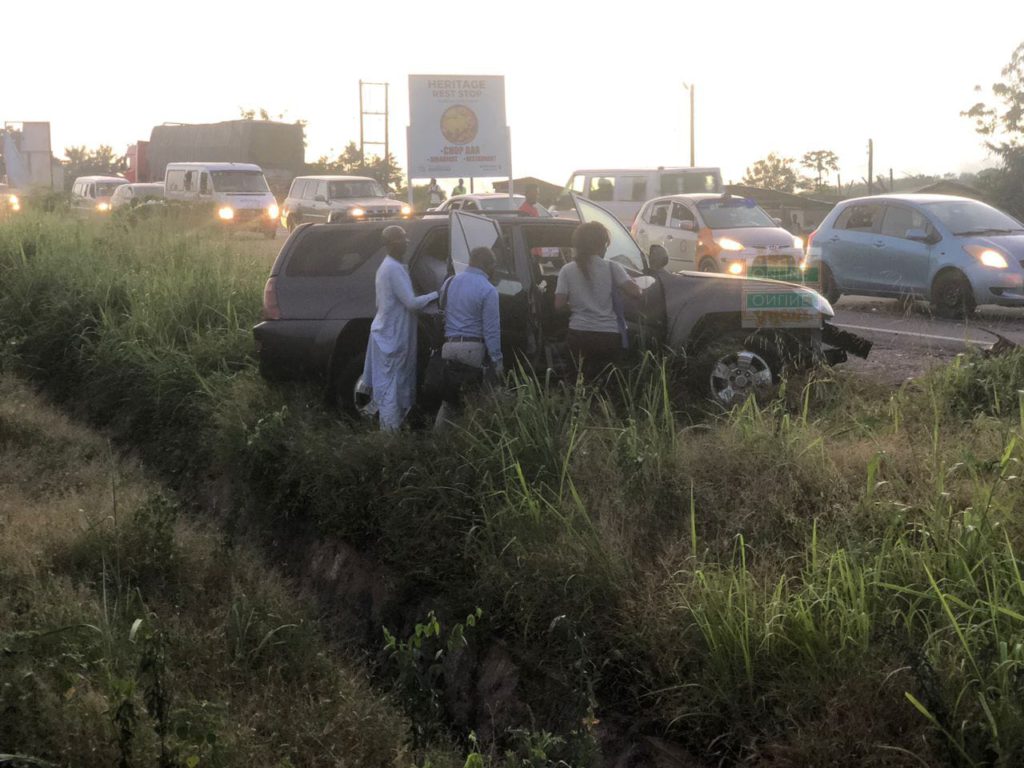 The accident occurred on Monday afternoon.
It involved a Honda Civic saloon car with registration number GX- 4649-22, a KIA Cargo car; GR 8709-18, Toyota 4 Runner; GE 5801-12 and an Urvan GG 2102-23.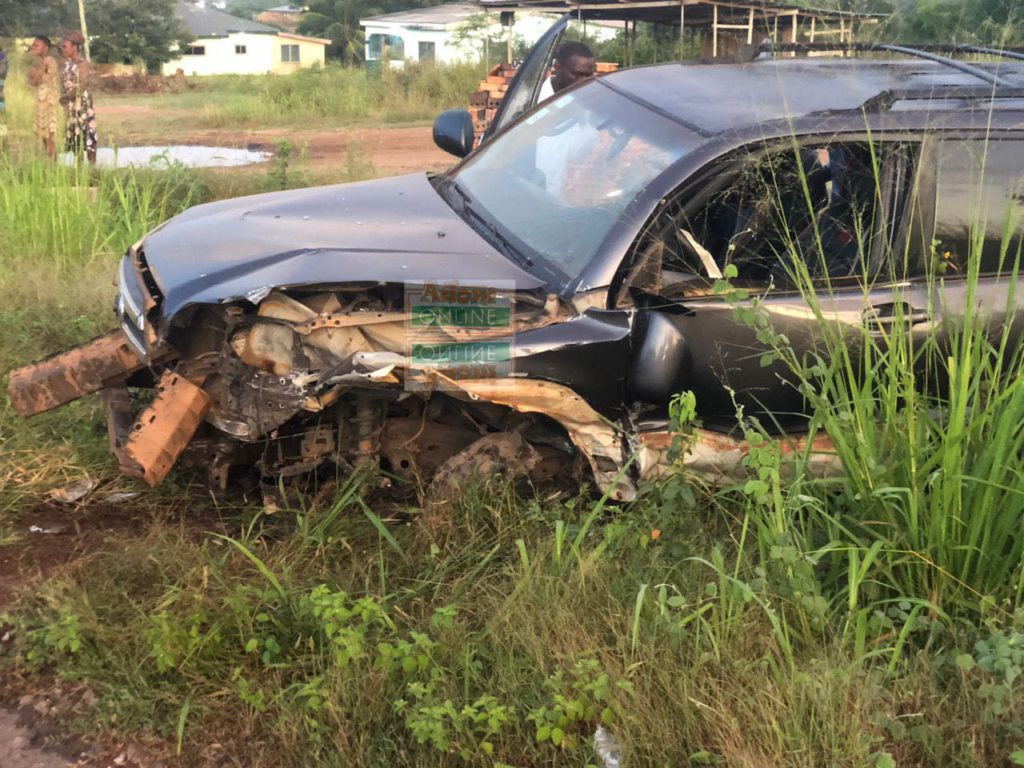 The Public Relations Officer of Winneba fire station, ADO1 Ebenezer Fiifi Dadzie, confirmed the incident to Adom News.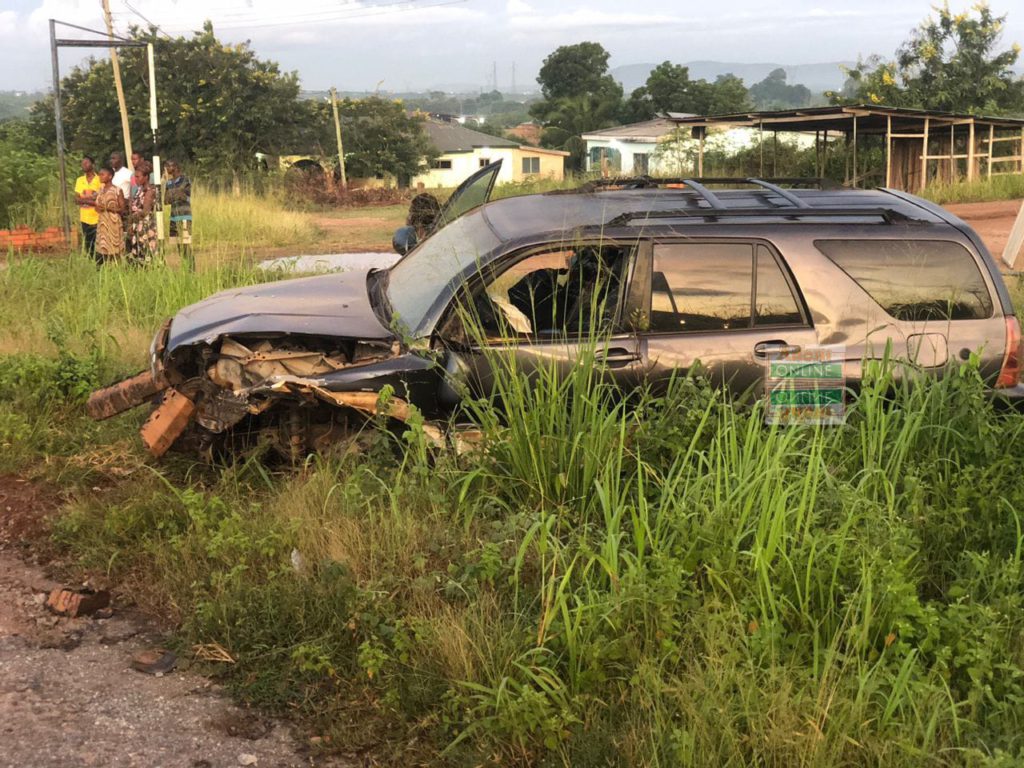 He said the Honda Civic made a wrong overtaking, lost control and collided with the Cargo leading to the multiple crashes.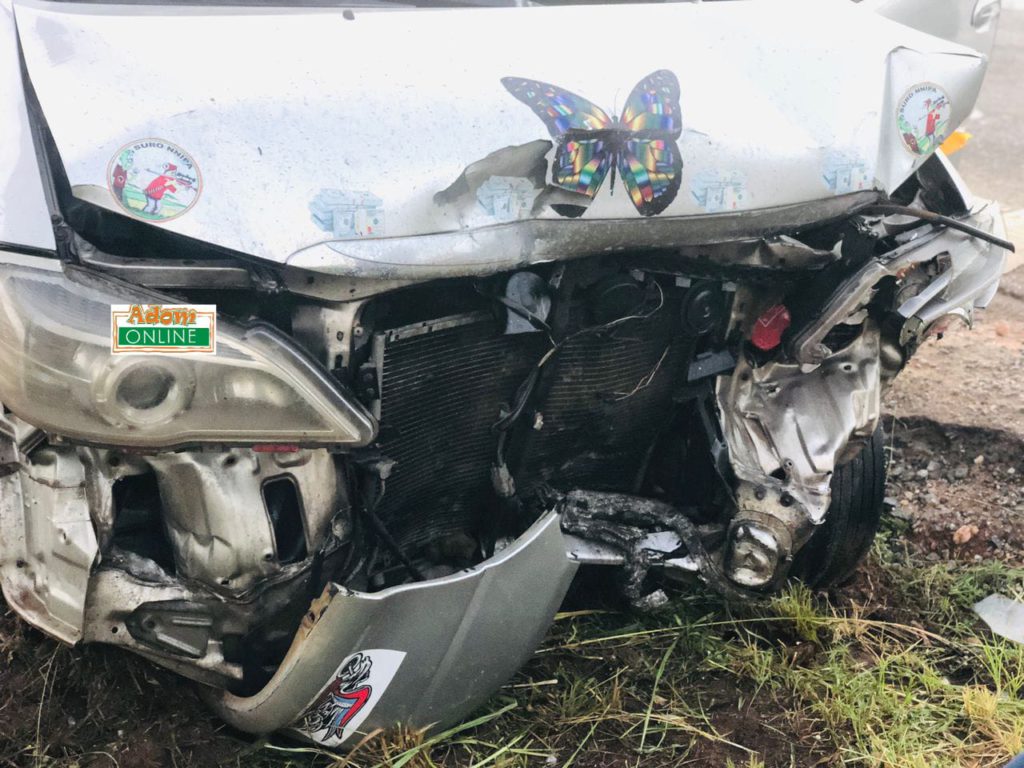 ADO1 Dadzie said that all the victims have been rushed to Winneba Trauma and Specialist Hospital for treatment.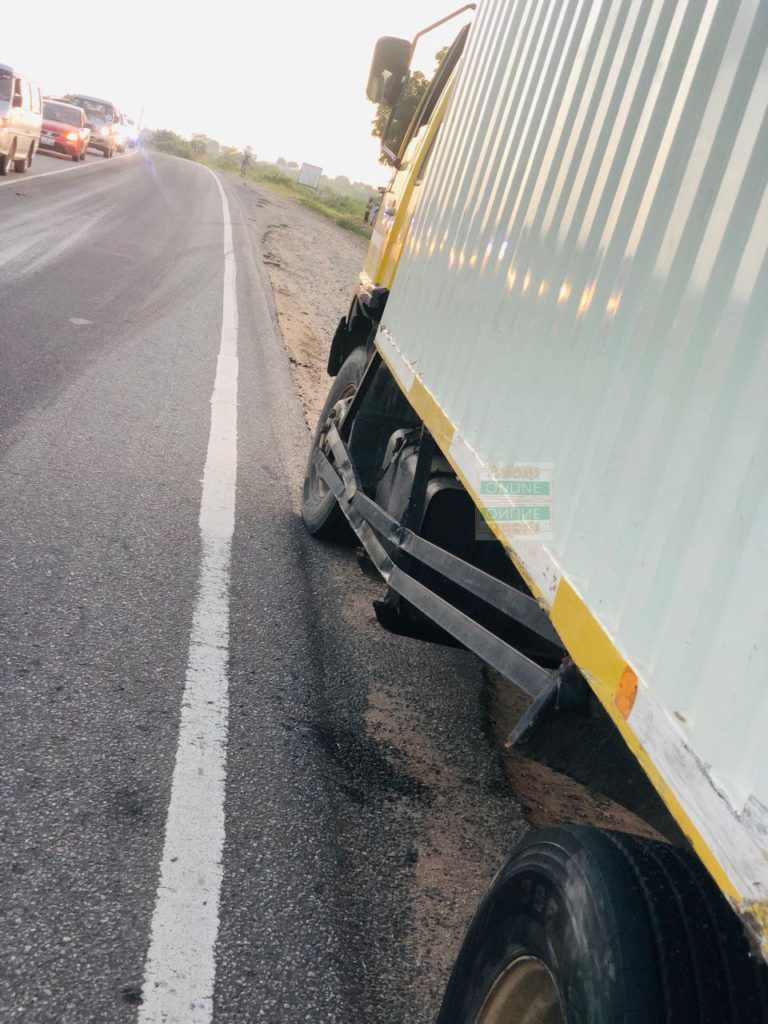 ALSO READ: