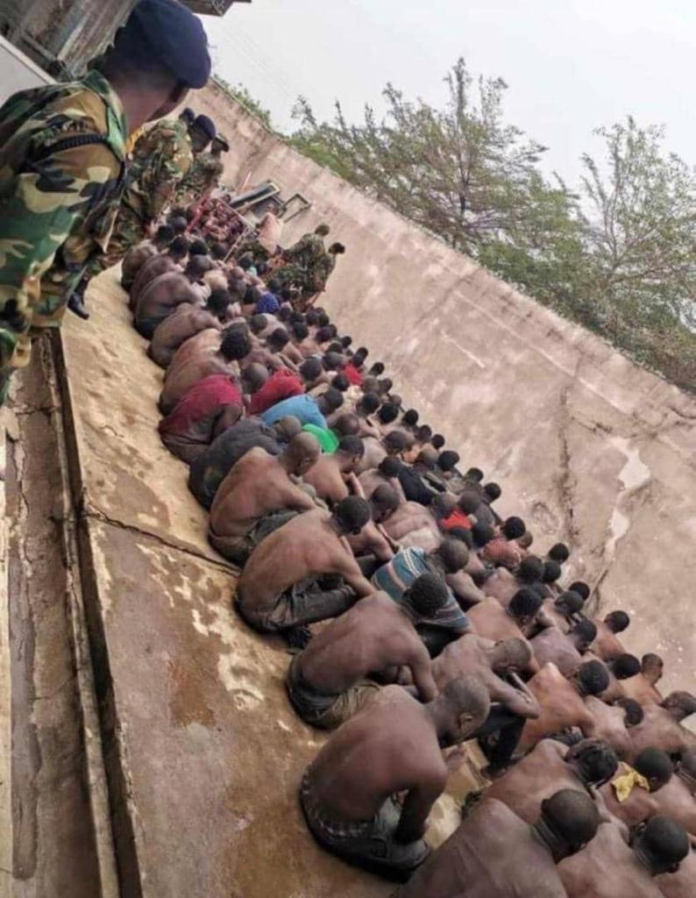 The Member of Parliament (MP) for Ashaiman, Ernest Nogbey, has said about 150 out of the 184 individuals arrested by the military in a swoop at Ashaiman on Tuesday, March 7, 2023, have been released.
The MP, who confirmed seeing the released persons, added that the remaining 30 are still being held in military custody.
Military personnel besieged Ashaiman on Tuesday, March 7, 2023, with helicopters and armoured vehicles to brutalise civilians following the murder of a military officer, Trooper Sherriff Imoro, who was allegedly stabbed in the town on Saturday, March 4, 2023.
Mr Nogbey in an interview with Citi News said they will push till all arrested residents are freed.
"Out of the 184 [detained by the military], 150 have been released. As we speak, we have about 34 yet to be released by the military, and they state that they are just screening them.
"So by close of today we will know whatever outcome may come from the screening. I just met with the 150 including their families and calmed the situation down and assured them that we are going to take charge of the situation and also provide some leadership for them so none of them should take the law into their hands," the Ashaiman MP said.
The Ghana Armed Forces (GAF) in a statement justified the brutalities, adding that the raid was not to avenge the death of the soldier but to fish out perpetrators of the heinous crime.
GAF announced that its high command sanctioned the swoop.